Pallets Wood Made Pair of Entryway Tables
Here we go with another great idea of making refurbished pallet wood entryway tables. These compact-in-size tables are also serving a great deal of utility with as many as three number of drawers. These little tables can work for your side-tables as well. This useful recycled pallet wood furniture idea is rich in its utility. You can use the table top by placing your hand-carries as well as the drawers provide you with enough space to keep your belongings safer. This dual purpose pallet wood furniture serving dual purpose by giving your entryway a beautiful look along-with providing you a useful safe place to keep your goods. You can place them together and separately to give different looks to your entryway.
These reclaimed pallet wood tables are of the same size and structure & design but with different texture to separate them in style and looks. You can place them to varied places in your entryway to give varied looks to your corridor. Moving them around the place is really easy as it does not seem to be a muscular job.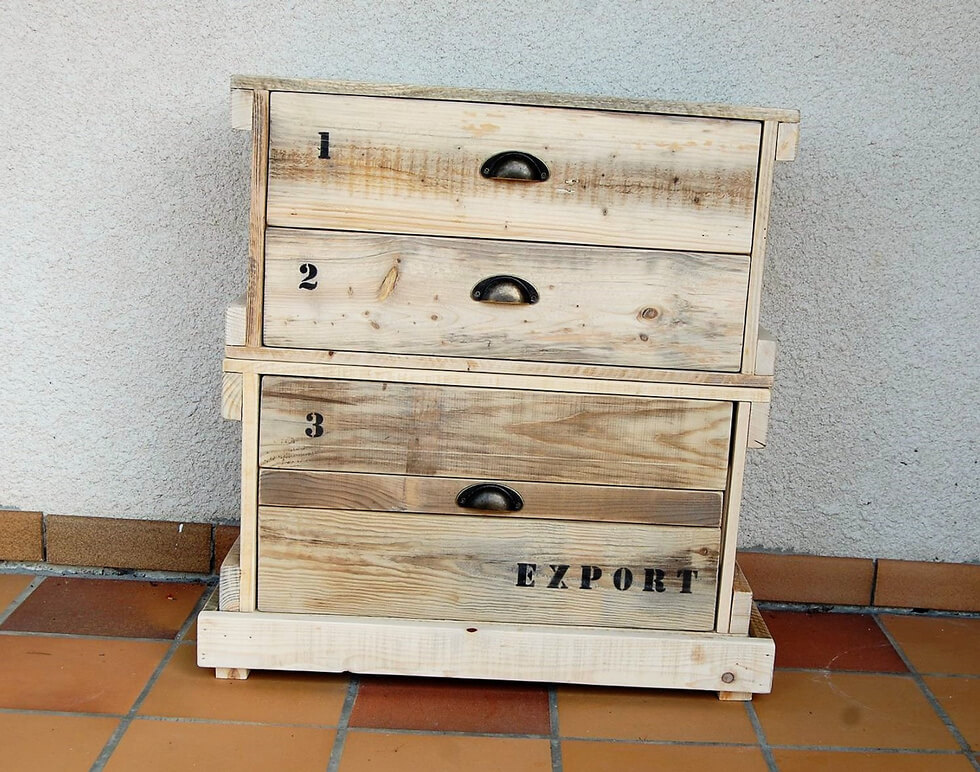 This reclaimed simple pallet wood table is looking classic and rustic for its natural raw-rough-unfinished texture. The light texture is complementing the white background of the wall where it is placed. The oval shaped drawer-pulls gives convenience to open the drawers at ease and its black color is sharpening and contrasting to its sober texture.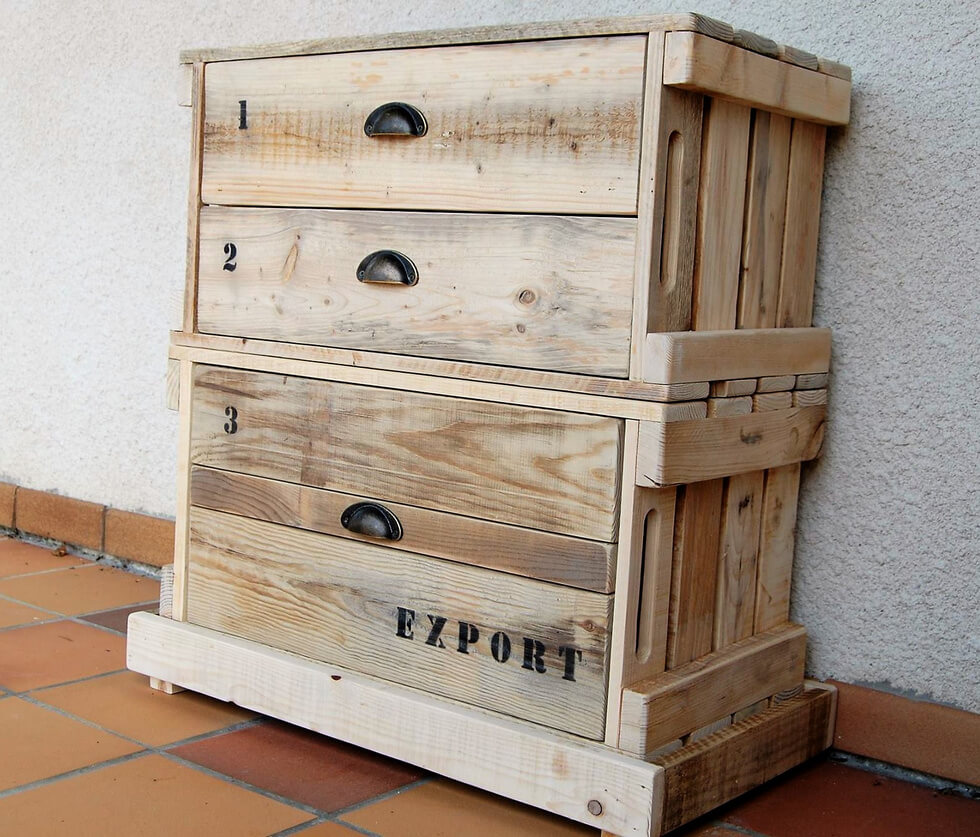 Using retired unused pallets to create such a utility gives economy to your pocket and richness to your entryway. There is not much difference between the two recycled pallet wood entryway tables except their texture and different drawer-pulls. Nothing much separates the raw rough looking sober rustic style table to a bit more finished look table. However placing them together is a great idea for the decor purpose.

This reshaped entryway pallet wood table is giving a finished look in its texture in comparison to it counterpart. The texture seems to be sanded to smooth the surface while the slim drawer-pulls giving it a smart look. Two out of three drawers of a same size while the lowest drawer is of a bigger size to give you more options for your storage purpose.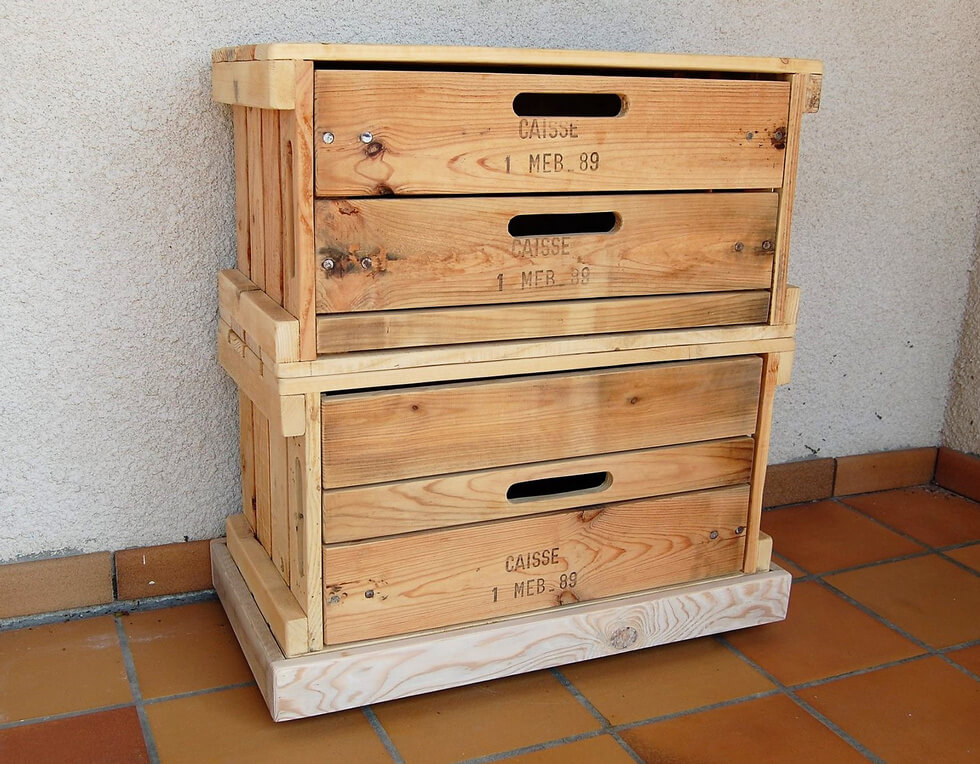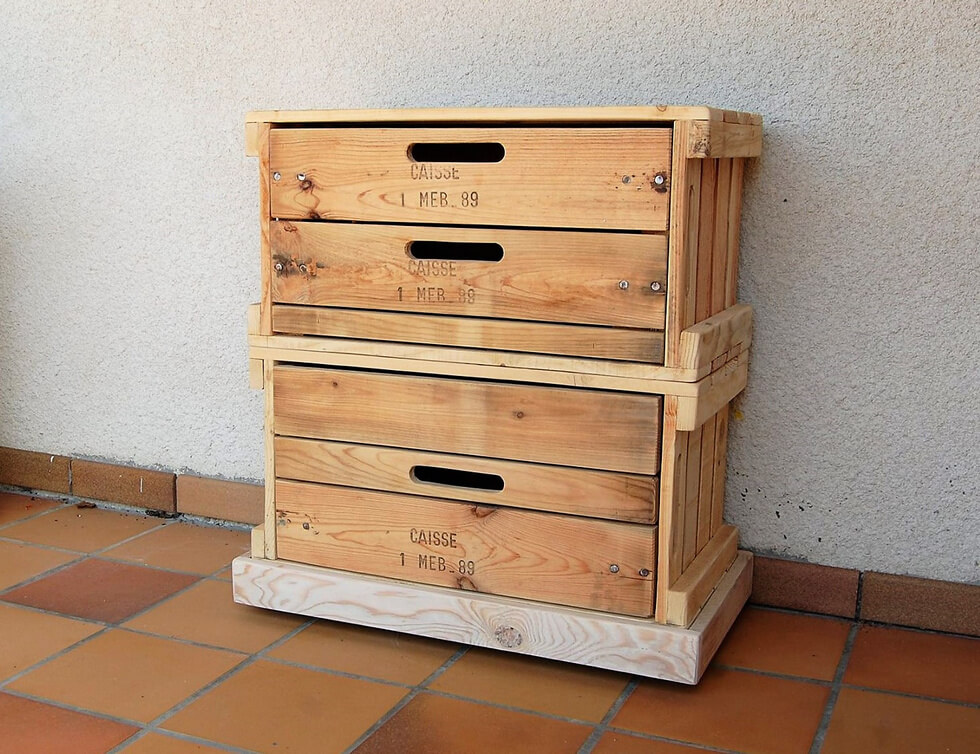 Created & Shared by: De Brito Vitorino