Wooden Pallets Kitchen Storage Cabinets
Kitchen is the area in the home, which requires the storage space the most because there are many items that need to be stored like the cooking items, big bowls for serving and crockery. So, we are here with an idea to create the wooden pallet kitchen storage cabinets that are created with the pallets and they are not expensive. They are free to be colored with any hue, but you can see how they look when they are not covered. They look amazing without the paint, so there is no necessity of painting them.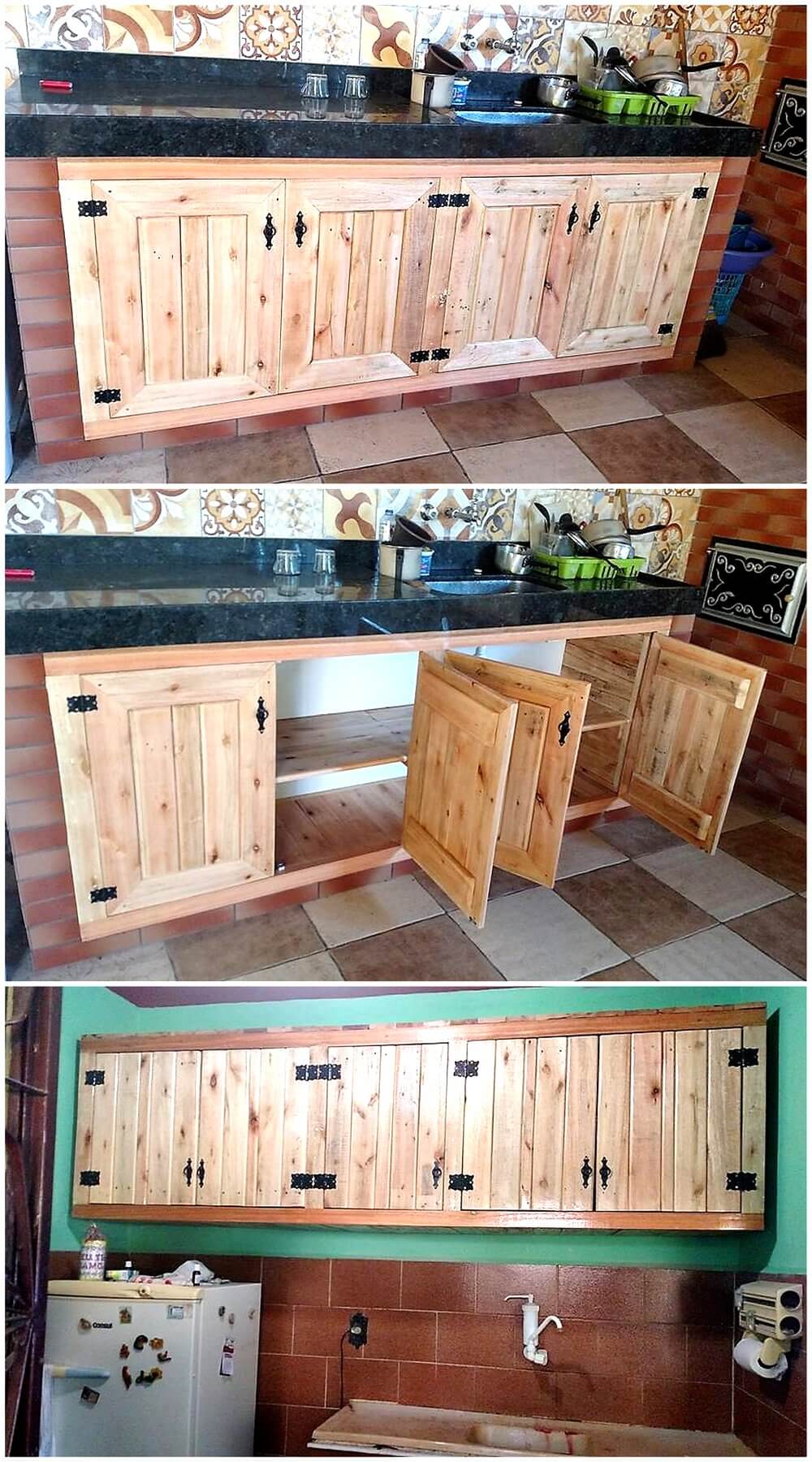 The cabinets made up of shipping pallets can be seen here, they are neat like created by a professional. The handles for the cabinets are black in color and they are looking nice with the skin colored pallets. The idea is not difficult to create and it will not take much time in completion.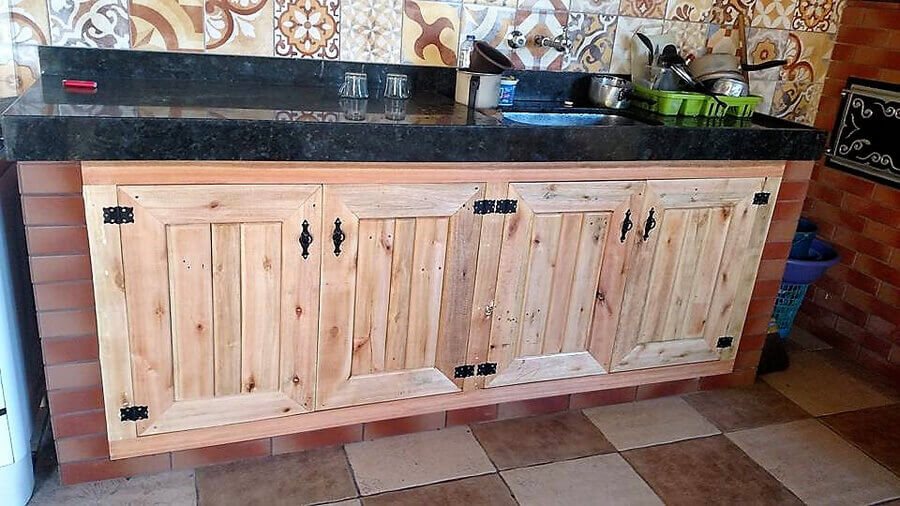 Now see the kitchen cabinets from inside, they are neat from inside as well and are safe to store the crockery. There is no partition in the cabinets and the partition can be added according to the need or the demand of the creator.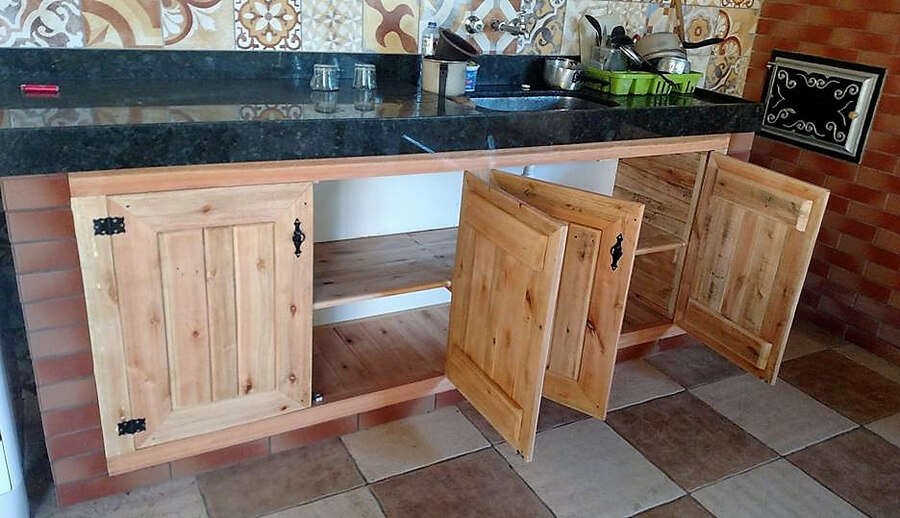 Here you can see that the pallets are not only great to create the cabinets for placing on the floor, they can be used for creating the cabinet to attach to the walls as well. They are long lasting so, there is no need to get them changed or renovate the kitchen for many years. The reclaimed wood pallet kitchen cabinets are great to be used for storing the kitchen utensils as they allow space to keep everything organized. We have added the images here just to make it easy for you to decide whether to copy this idea or not for fulfilling the storage need in the kitchen.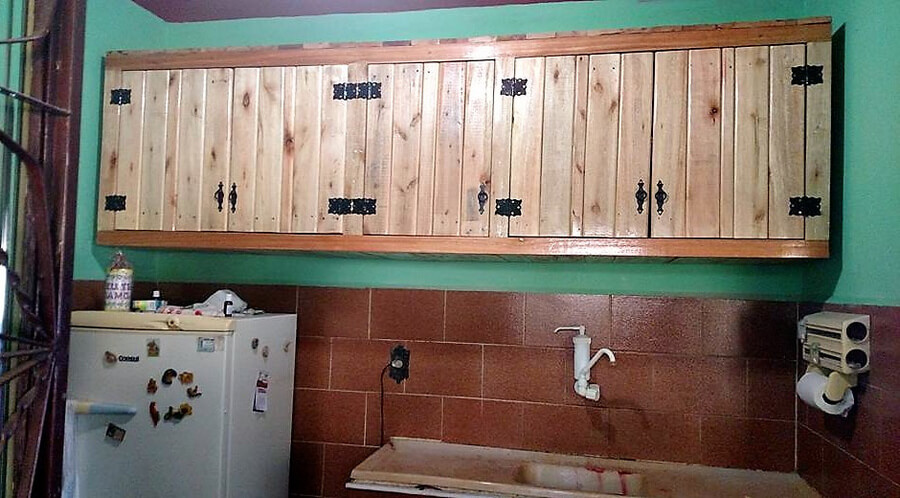 Created & Shared by: Douglas Bárbara