Wood Pallet Office Counter Table
Okay, so this is some really high time for making something out of the shipping wood pallets especially for the official purpose. This is not like we are grabbing or dragging the wood pallet into the formal affairs of the venue like offices and commercial areas, but this is being done after the massive demand of the entrepreneurs who have shown deep interest and inclination towards these creations. It has got solid reasons because these creations are cost effective, customized according to our choice, handy to make and always in our immediate access. Now have a look on this pallet wooden office counter table.

One thing must be kept in mind before we get started with the product itself that we cannot deal an official counter table like all other conventional wooden tables. Here many things would differ, like the supplies should be in huge amount, the design should be well discussed and planned and a lot more things as well.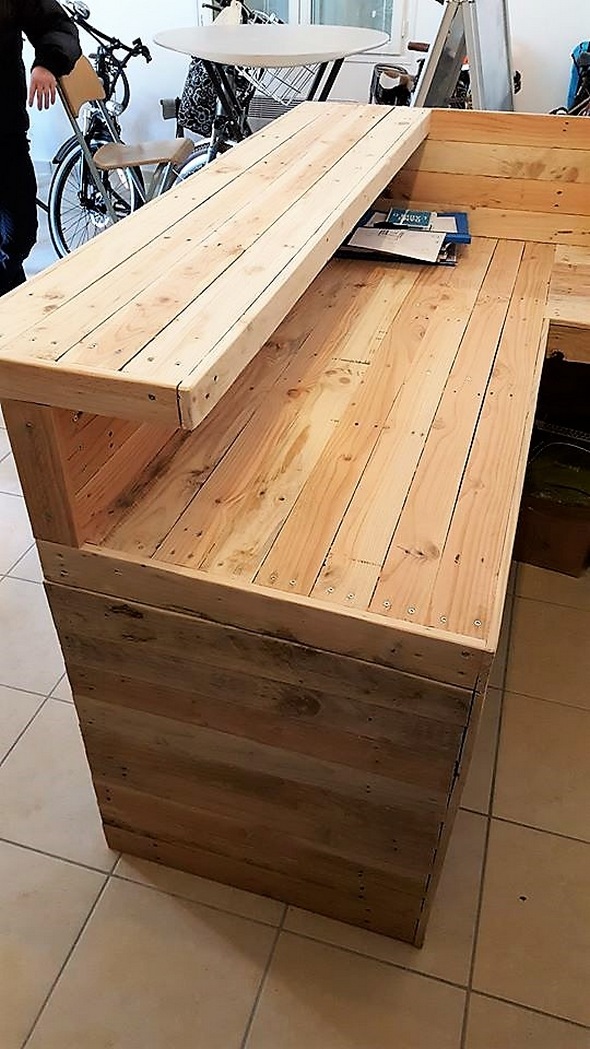 Now coming towards the project of the day that we have got right here, it is a wide and extensive pallet wooden made counter table that is perfectly designed and sized as well. Looking at the top we can conclude that the best shipping pallets were employed for this task which is a good thing for sure.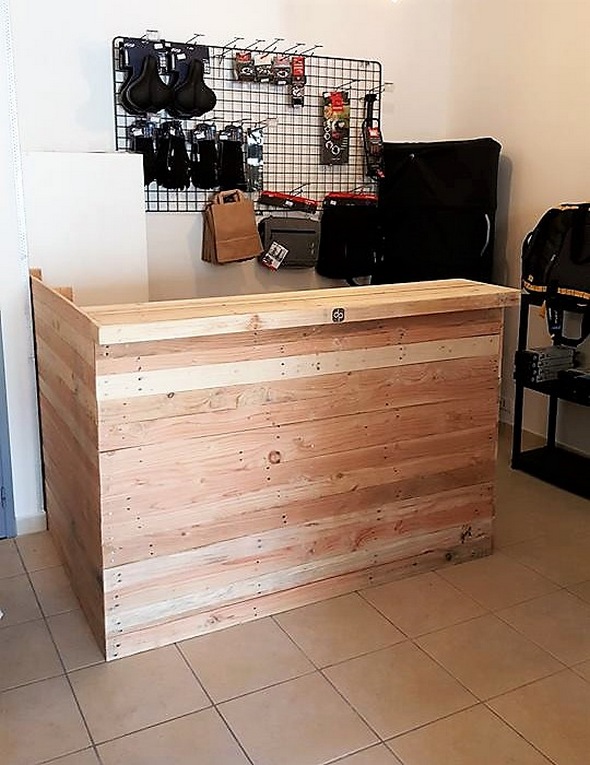 There was another reason that made it essential to use the finest shipping pallets that you cannot afford to have some scarred or stained wooden furniture items in your office or workplace.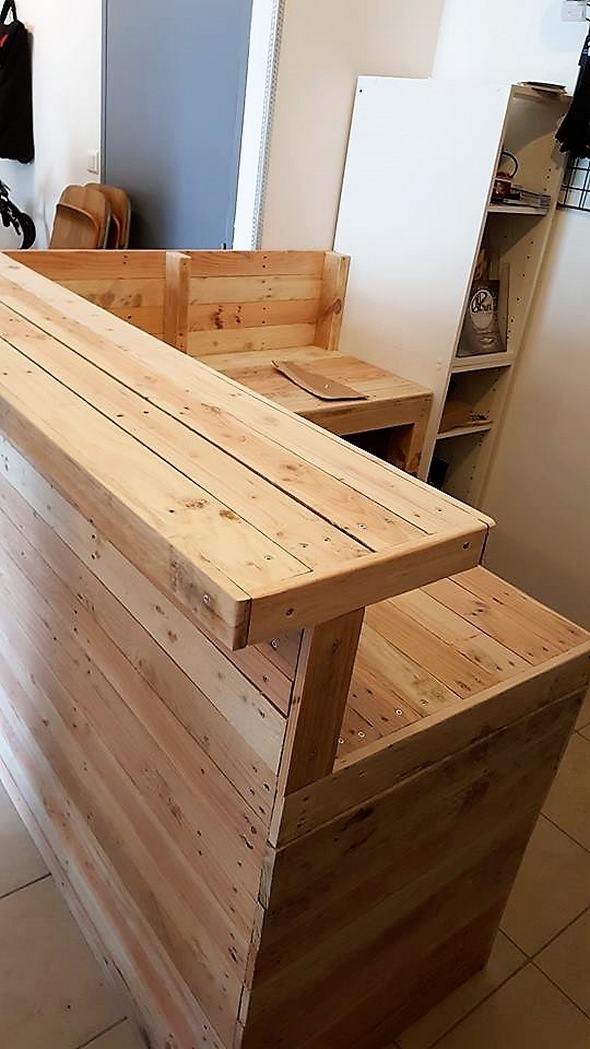 Other than that we see simple and straight wood pallet planks were grabbed from the dis assembled pallets, they were attached with simple nail gun. And finally very fine sanding is done that rendered the wood texture a pretty smooth and fine touch. And finally it was left unstained intentionally.

Created & Shared by: Design palettes