Creative Creations Made out of Pallets
Designing wooden furniture with wood pallets is an art and the economical way through which people can fulfill their furniture requirements. We have re-shaped the wood pallets and presenting creative creations made out of pallets. These are a thought-provoking, amazing and attractive creation that will not only decorate your place but at the same time will provide you beautiful wood creations at reasonable price. So let's work on these creative creations to renovate your indoor and outdoor with something really valuable.
This wood pallets bed frame with side drawer in the picture given below appears modern and stylish. This project is totally changing the atmosphere of this room. This recycled pallets wood bed frame can be easily decorated with the use of color paint. The lower rectangular blocks will provide you best place for storage.
100 DIY Ideas For Wood Pallet Beds
 It is a recycled wooden wall planter created with useless pallets already present at home. The dark brown color on this simple pallet wall planter seems more beautiful and giving this creation an outstanding display. 
50 Decorative Ideas for Wood Pallet Planters
This wood pallets shower plan is designed to give you the best decorating item for your bathing area. Use your creative ideas to transform the simple look of your bathing area into royal one with this pallets wood shower plan. This plan is beautiful the in display as well as cheap in cost.
We are presenting another beautiful pallet floor idea. This creation is totally designed for the use of wood pallets. This is another simple pallets project just your concentration and few crafting tools like; woodcutter, drilling machine, glue gun, and nails are required for this project.

 This pallets executive desk is multipurpose wood pallets project. Now, this piece of art is constructed especially for schools, offices, and cafeterias. It has large space for serving food and the lower drawers to keep your keys and important documents in it.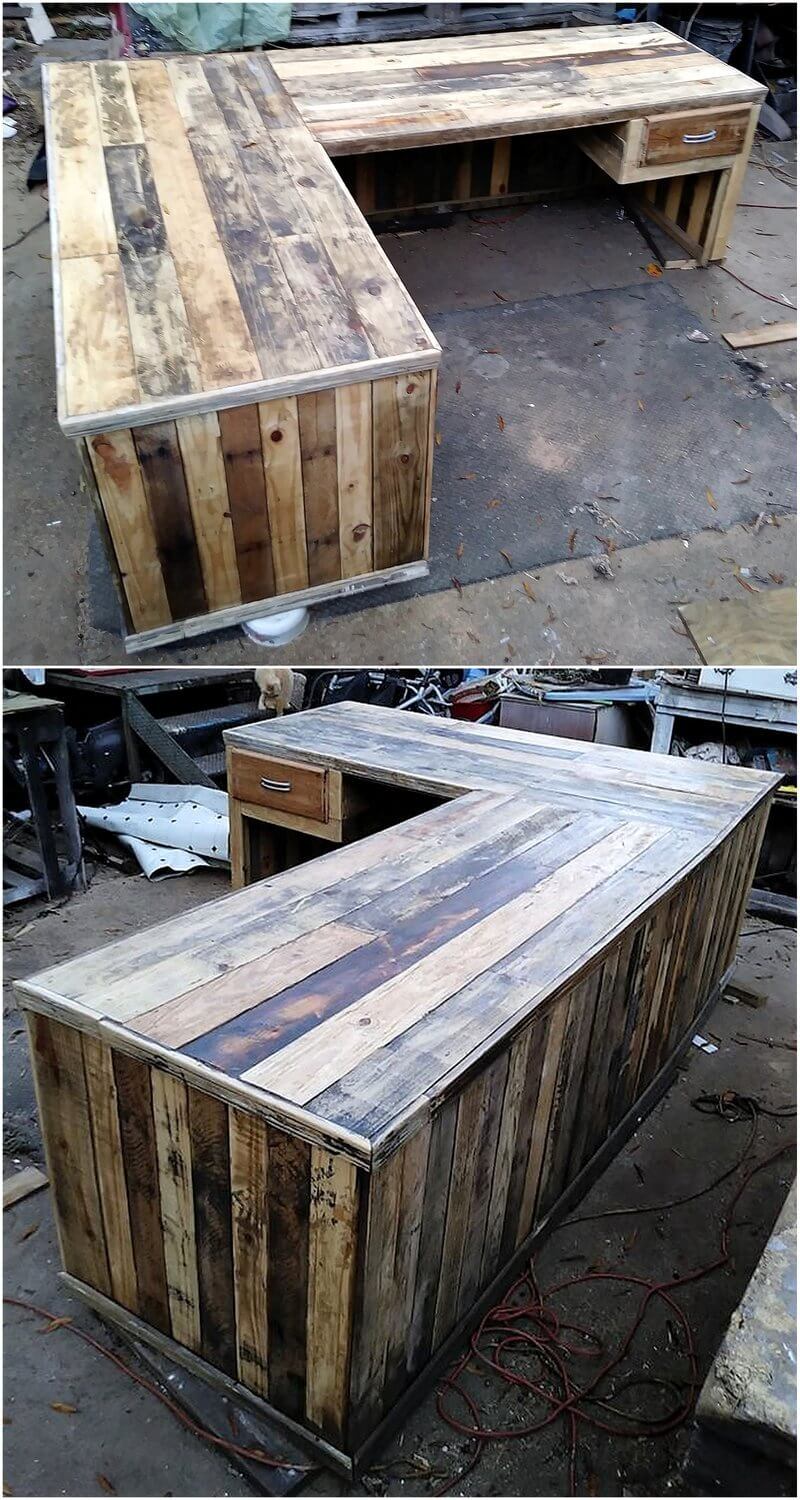 If you are planning to renovate your small terrace with something valuable but worried about less space, then this pallet patio terrace plan is perfect for you. Craft this pallets terrace plan to transform its look into stunning one.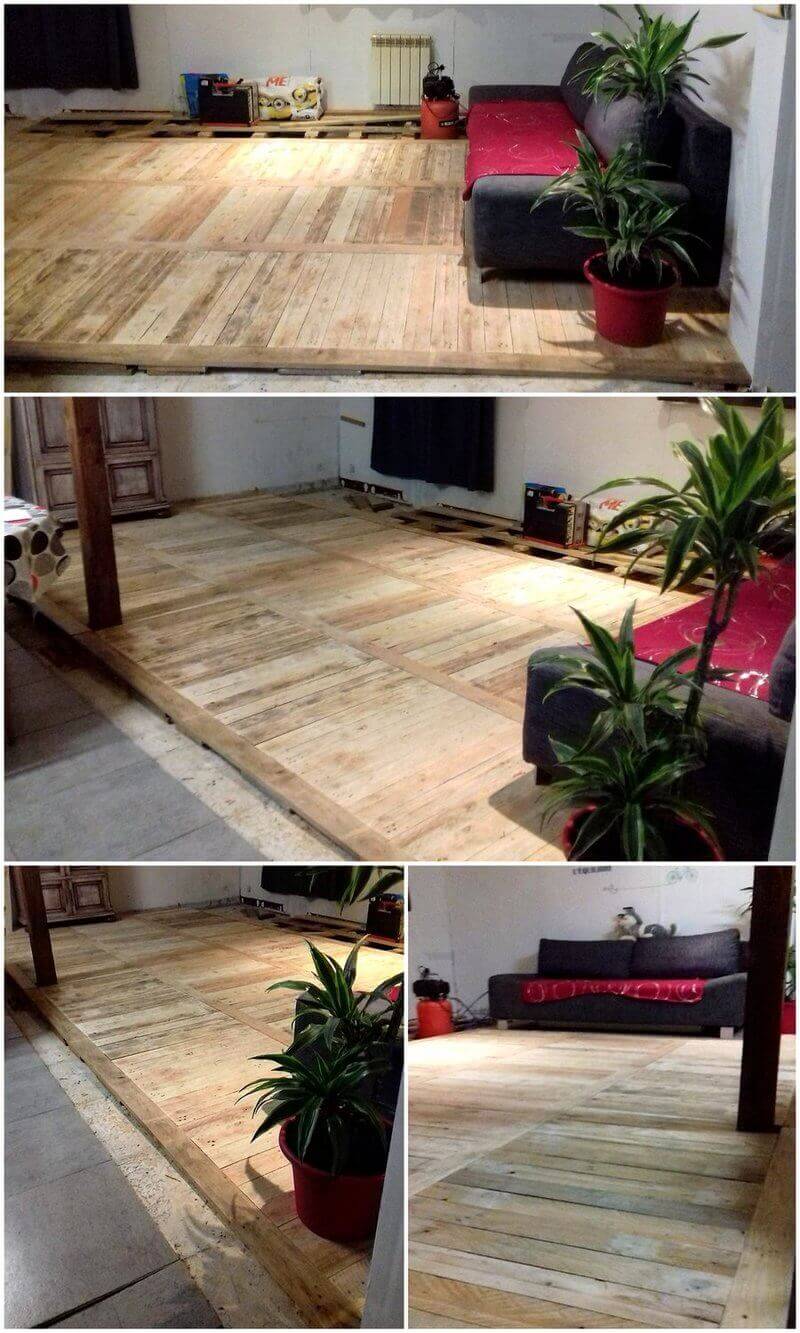 This pallet planter with storage is smartly crafted by keeping in mind your needs for having the best planter with storage capacity. This wood planter is best for growing flowers, and plants at the same time the middle storage area will provide you ample area to keep your gardening tools.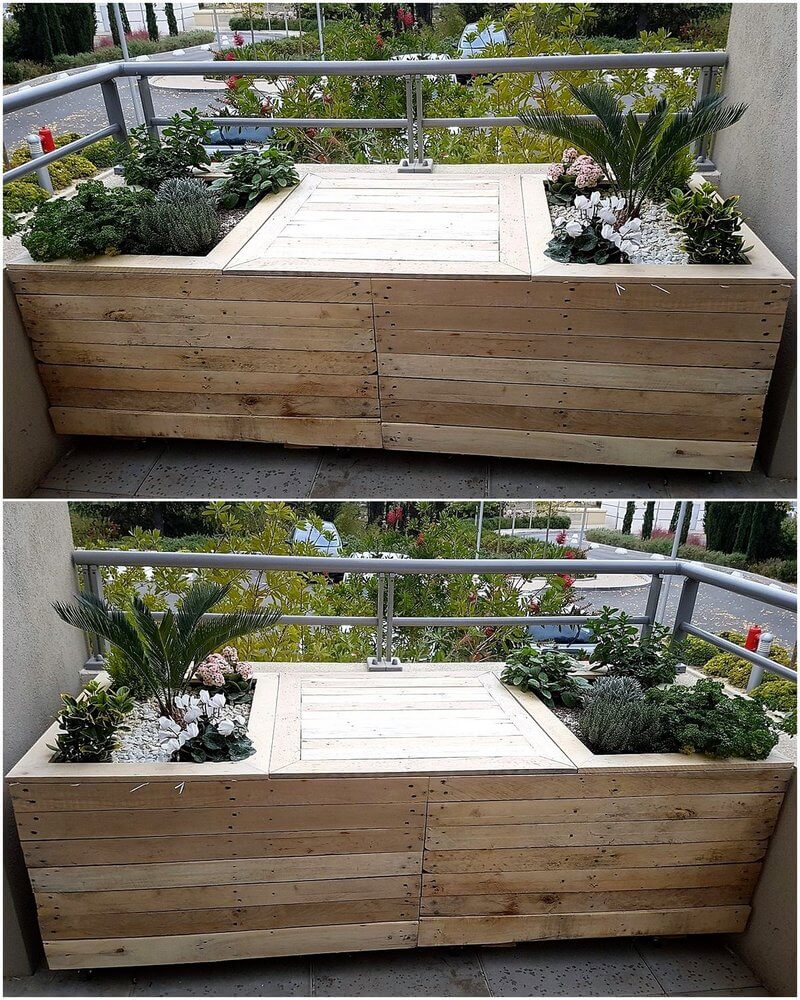 This wood pallet sun lounger is a simple but the most-attractive wood pallets project. You can place this gorgeous piece of artwork at the corner of your swimming area to take sunbath after swimming. Reshape your place with these mind-blowing pallet plans.
Here we came up with another thought-provoking pallet planter cum trash bin. This is a multipurpose pallets plan crafted to provide you the best. The upper portion is a perfect planter for your planting and the lower large size cabin is created to give you best space for keeping trash bin.

This recycled pallets garden cart is constructed for your comfortable working time in your garden. Use this garden cart to change the position of garden pots in an easy way. This pallets wood garden cart with a wooden wheel appears something more than an ordinary cart.
Let's reshape useless pallets wood into an amazing pallets bed to renovate your bedroom with a new designed wooden bed. This wonderful-looking pallets bed with a pallets decoration on room's wall is crafted for your relaxed sleep as well as for rendering you the unique-structure wooden bed at cheap price.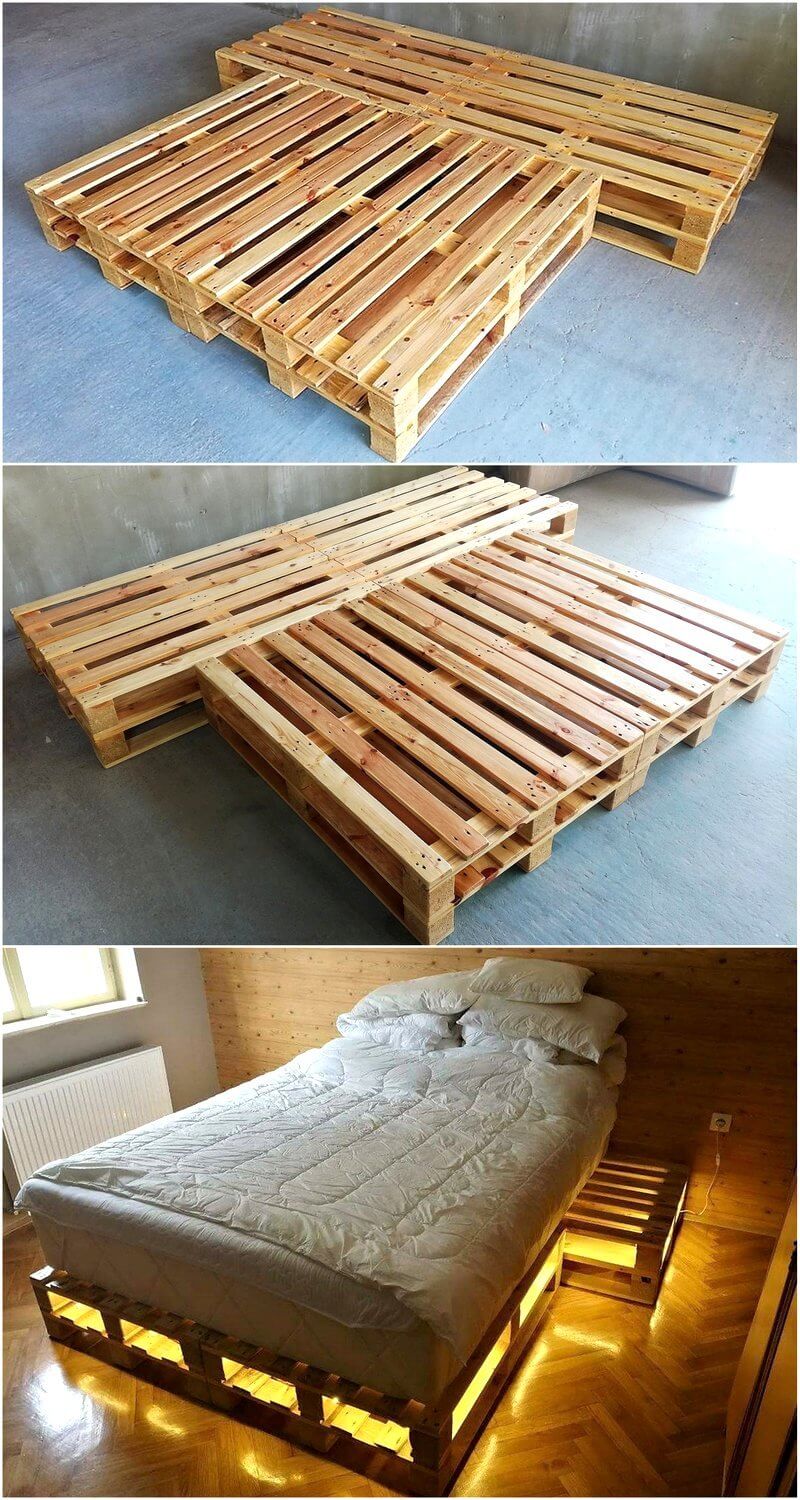 Give comfort to your lovely pet with this wood pallets dog bed. It is created with recycling pallets wood. We have not decorated this dog bed with any other decorating material but you can use paint on this plan to make this project more appealing and valuable.
50 DIY Ideas for Wood Pallet Dog Beds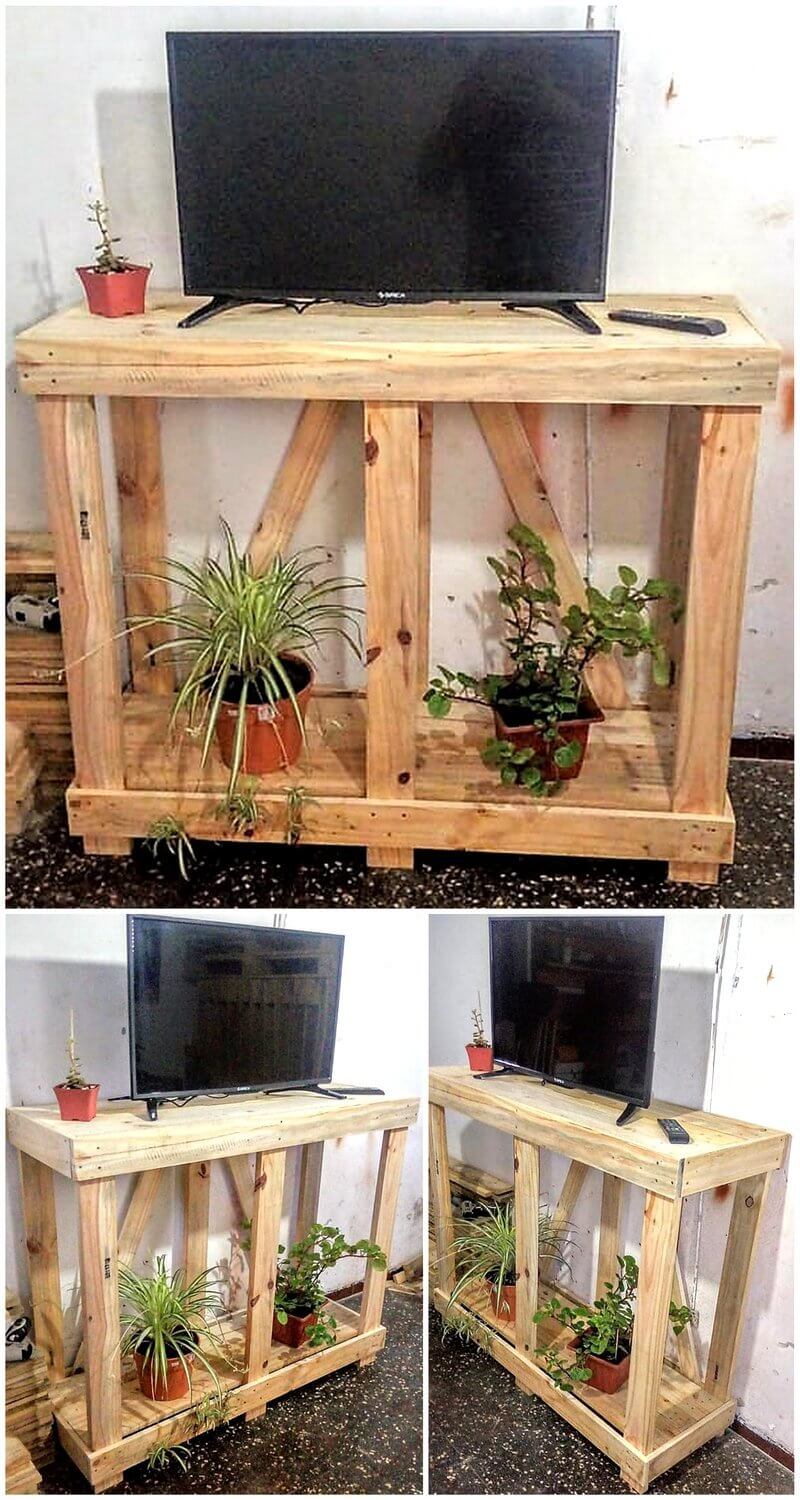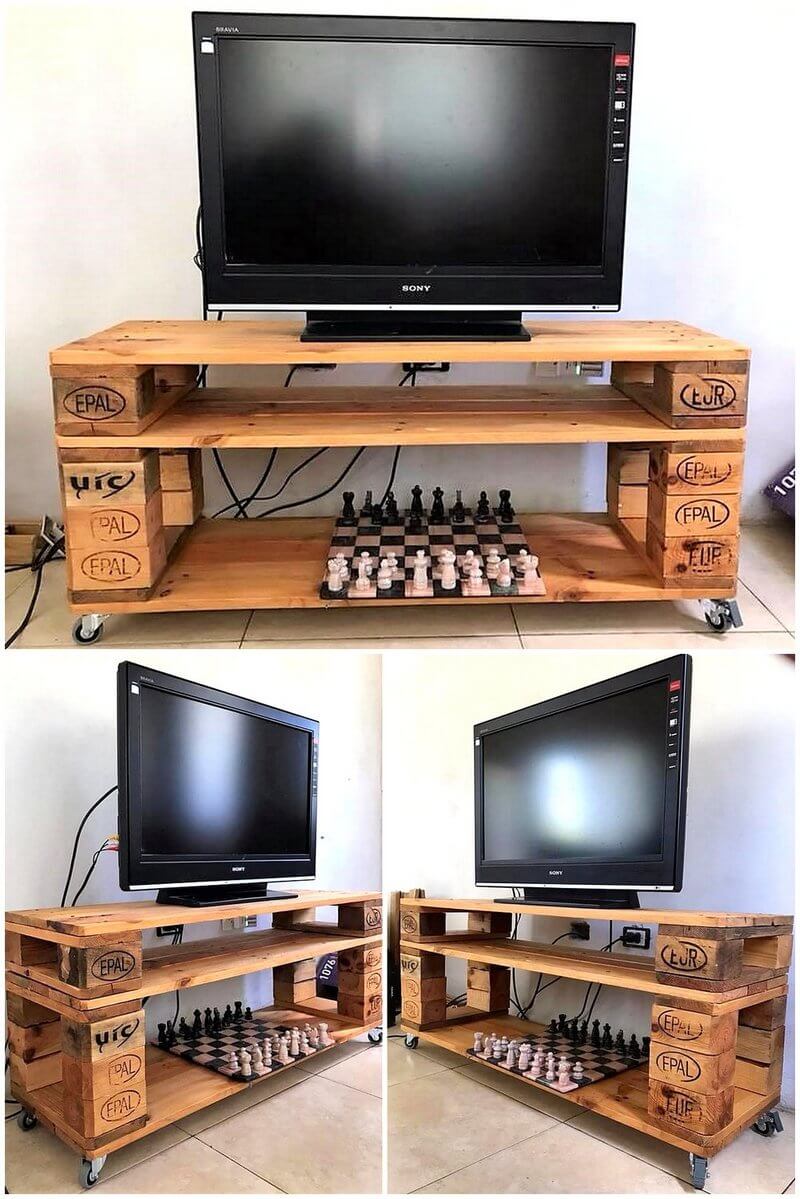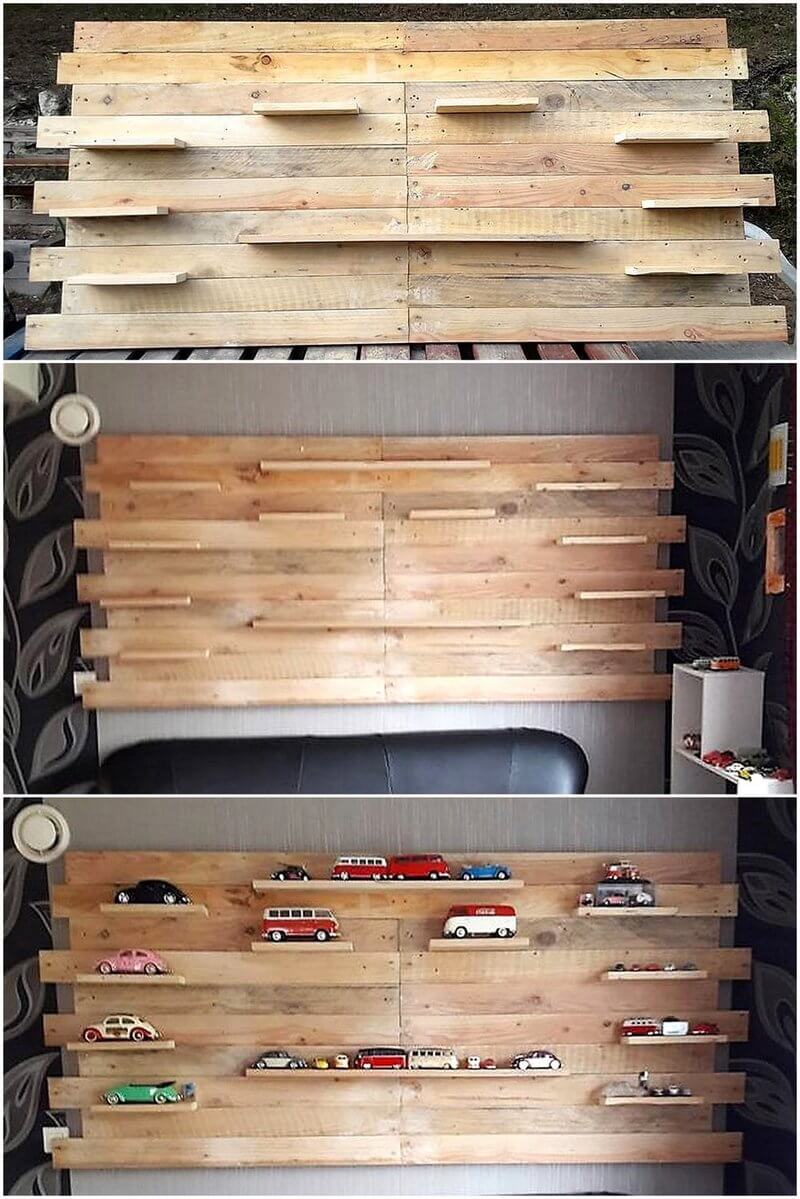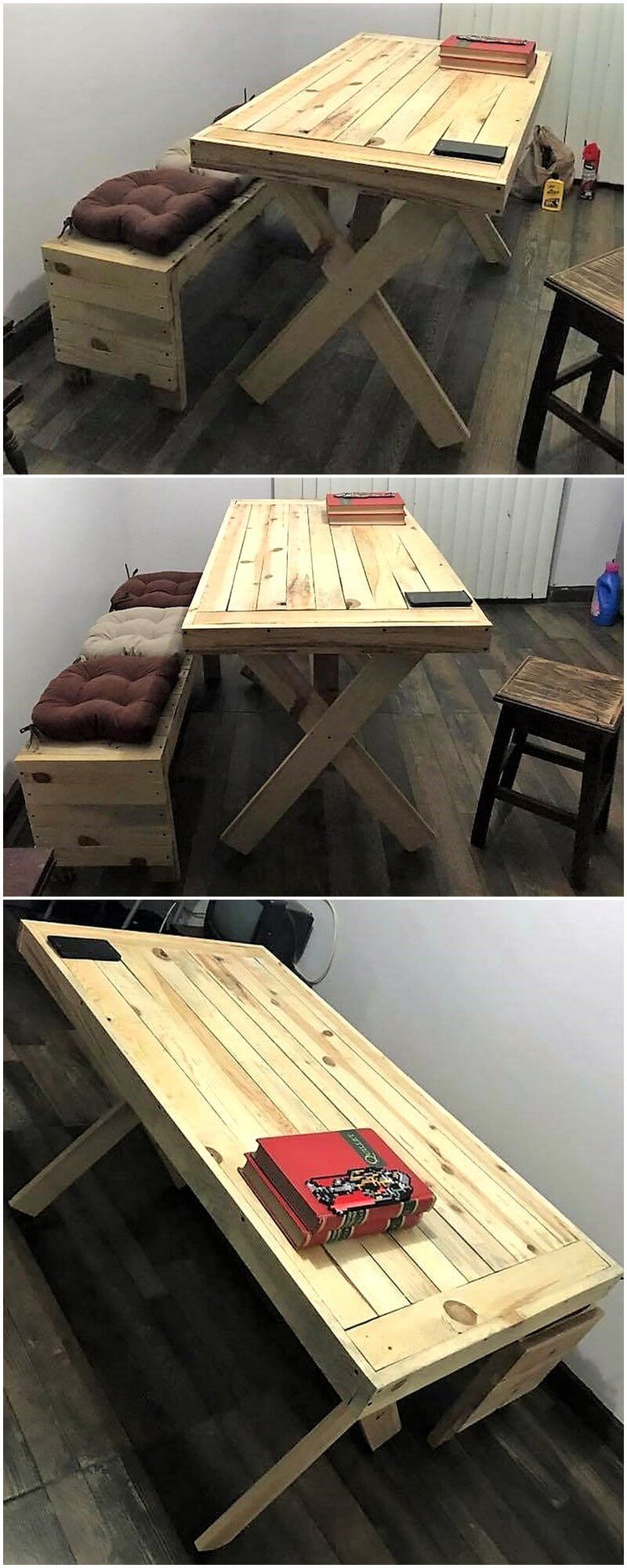 80 Ideas for Pallet Wood Repurposing
Wood Pallets Made Couches And Sofas