Wooden Pallets Kitchen Storage Cabinets Plan
Everyone knows that the one and only area of a home with many items to store is the kitchen, so there is always a need of storage space for it. It is better to fill up the kitchen with the cabinets and sometimes it is not affordable for the homeowner, so we have a great idea with which the cabinets can be created at home. If anyone of you is thinking of renovating the kitchen, but don't have enough money; then here is the wooden pallets kitchen storage cabinets idea which is easy to copy.
Have a look at the reclaimed wood pallet made kitchen cabinets that are painted with a light color to make the kitchen look sober. The cabinets are not just for placing on the floor, but they can be attached to the wall as well to increase the storage space.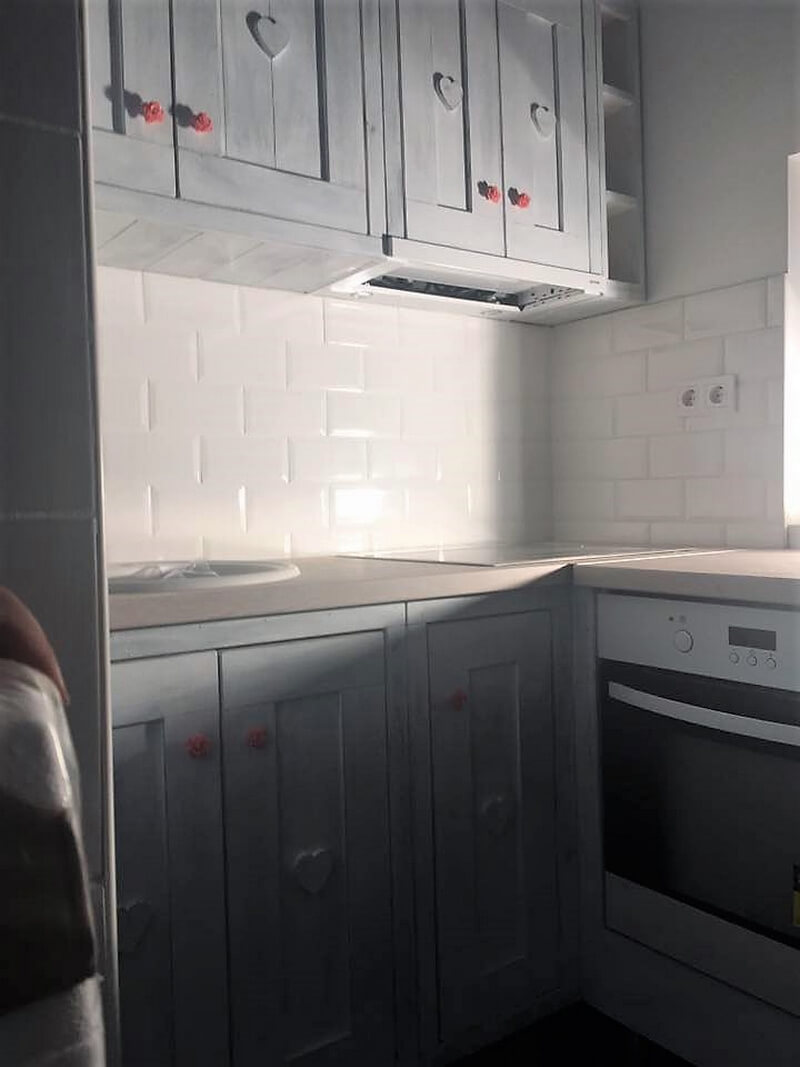 Here is the close view of the kitchen cabinets to show the design which is simple, but amazing. The hearts are created on the cabinets by cutting the wood pallets creatively, which is not hard for anyone. There is some space on one side which is without the doors to place the items.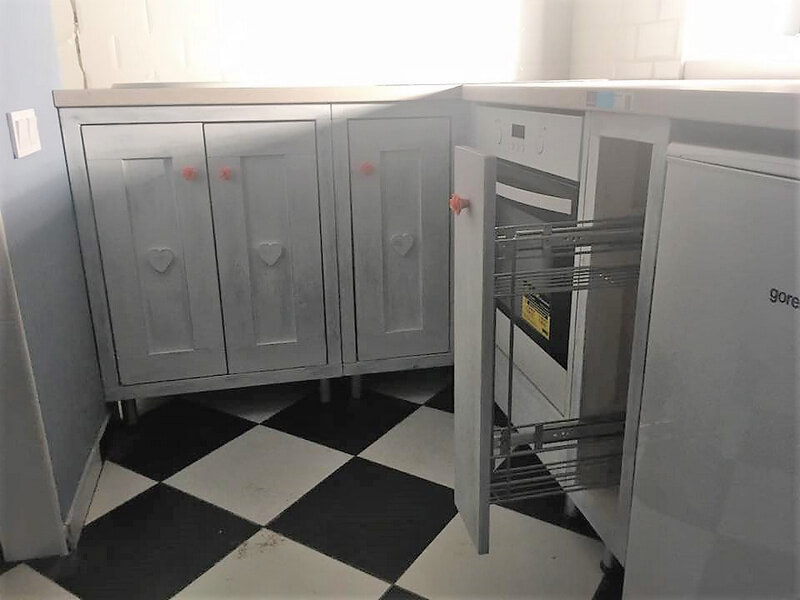 The repurposed wood pallet kitchen cabinets that is created for the floor is one the wheels, so it is easy to move it when there is a need of cleaning the kitchen floor area on which it is placed. This idea is awesome one to be copied for the kitchen storage need.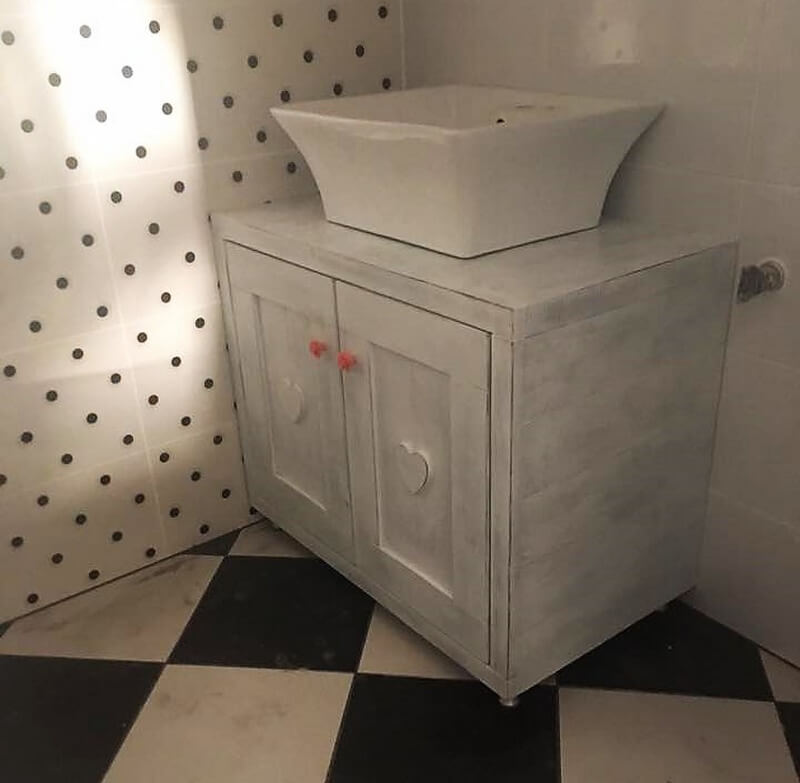 Now here you can see the same design of the cabinets, but these are less in width. The pallets are free to be painted with any color to make them look attractive and suit the kitchen decoration. The idea will save too much money as the pallets are not expensive.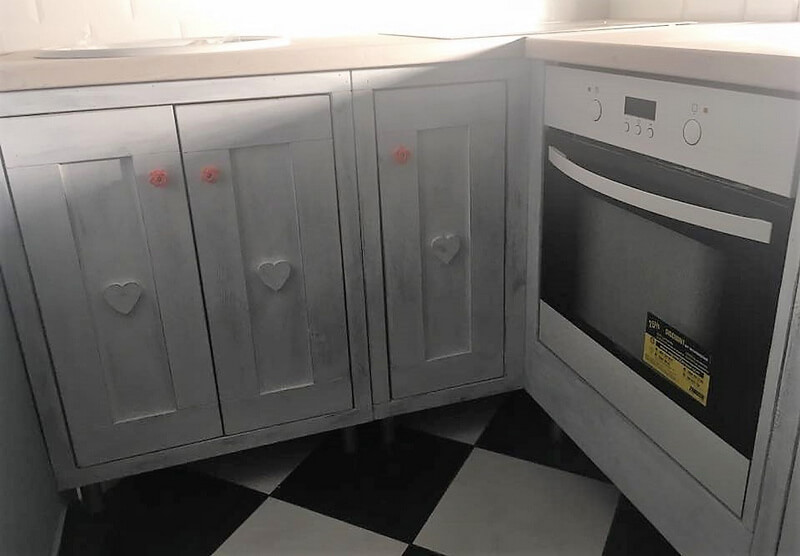 Created & Shared by: Raklap Bútor Paks