Wood Pallet Media Cabinet with Drawers
This is not very long back when we used to see the slightly old fashioned and traditional sort of wooden made media cabinets that have now been transformed into very advanced media installations. Although those very wooden media cabinets still look pretty awesome. Infact in some of the cases they seem more useful and beneficial for this particular task. The one that we have brought you guys right here is also a very nice and full of utility wood pallet media cabinet that has also got the built in drawers in a pretty large number.
So a media cabinet having maximum number of drawers, that is made with the shipping pallet planks, and at the same time very well equipped with all the features that are needed in a media cabinet, I guess every person would love to consider it as their next project in line.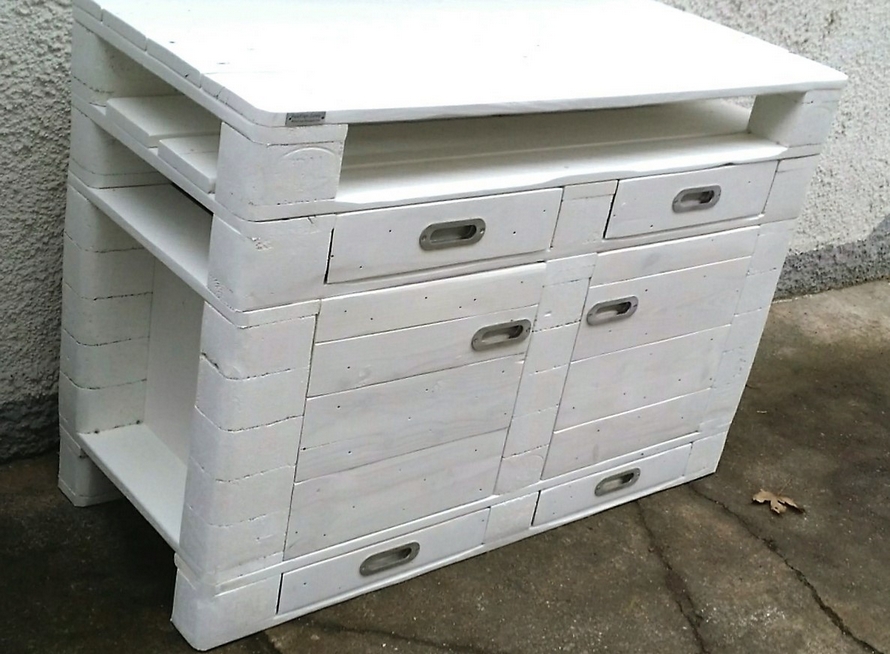 Having a closer look of this wooden pallet media cabinet, we realize that although it has got a pretty simple and traditional design, but in many other perspectives it is far better than the market oriented wooden furniture items. Like it is a lot more than a mere wooden creation as it offers a lot of things that are usually not seen in the market based things.

A very prominent feature of this wooden pallet media cabinet is the knob or the handles of the drawers. They are made of certain metal giving it an industrial touch.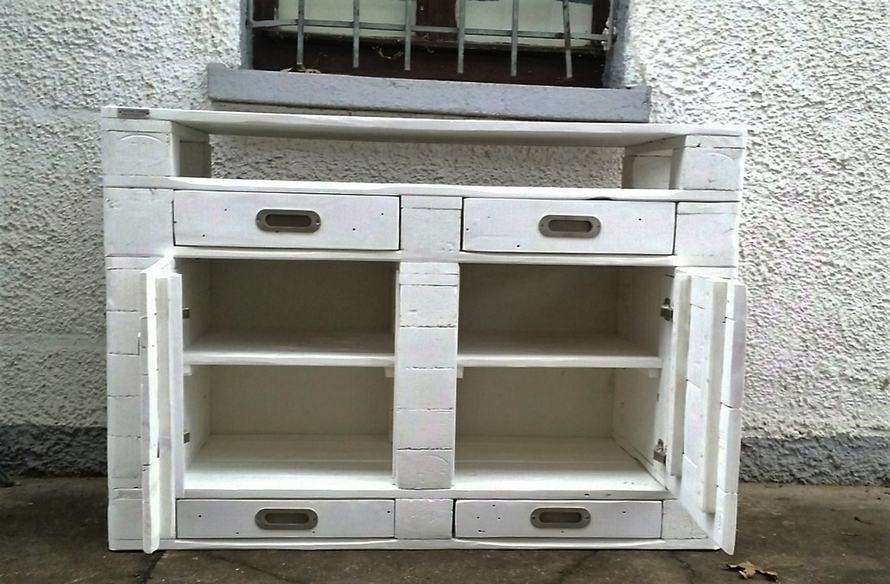 And as far as the quality of the shipping pallets is concerned, we see that some average quality wooden pallets were arranged for the creation of this wood pallet media cabinet with drawers. It has got enough space for the TV, and the additional accessories would make their place inside the drawers. So on the whole a damn useful pallet wooden creation it is.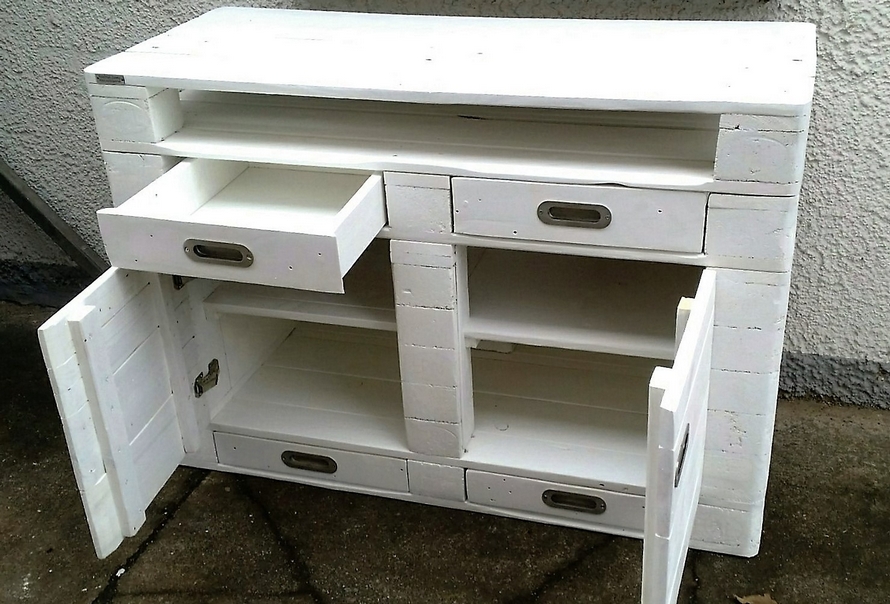 Created & Shared by: Paletten Jonny Möbel aus Europaletten