Wood Pallets Adirondack Patio Set
Some people think that patio is not an area to decorate and there is no need of a seating arrangement, but it is a bad idea because it is a good place to enjoy the weather or have fun with the friends while enjoying tea; so the patio should be considered an important area of a home where the guests can be served. If a person is looking for a unique idea for fulfilling the seating requirement, then it is great to modify the wooden pallets because one can make any style which comes to the mind. A wood pallet Adirondack patio set idea is presented here.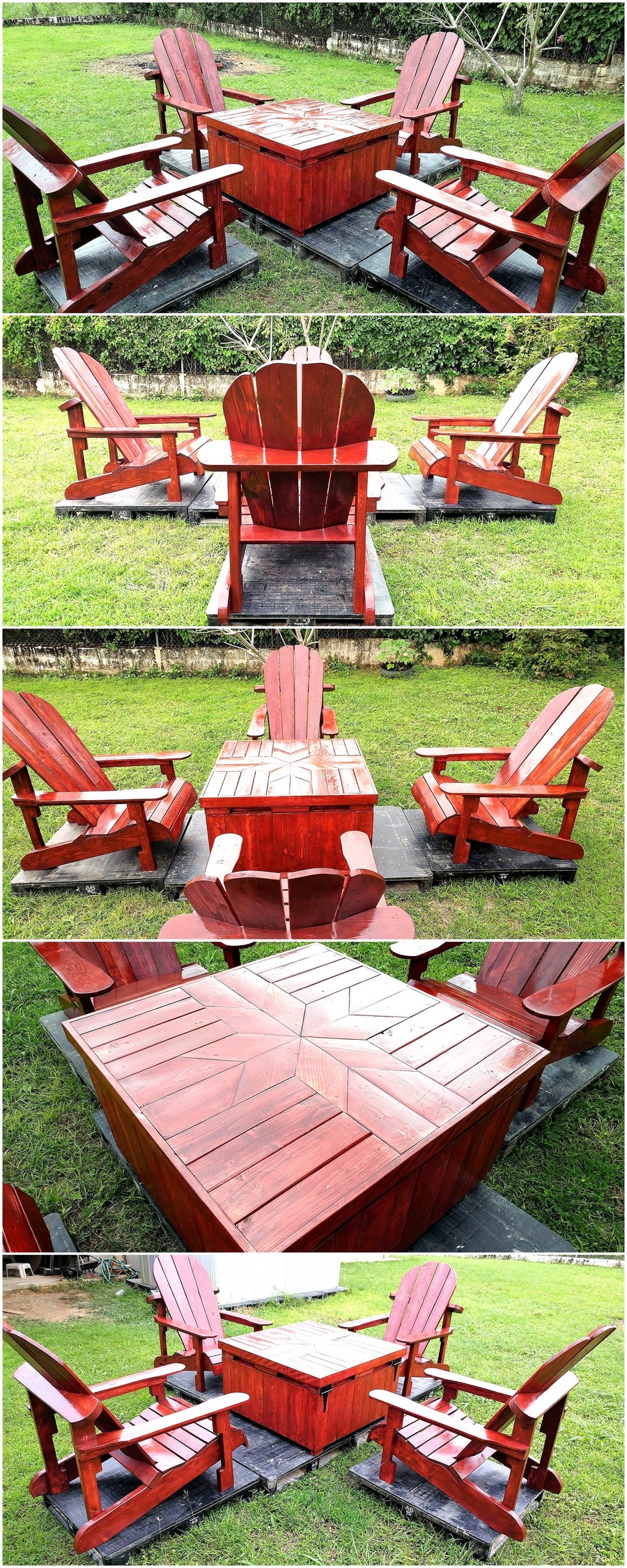 Have a look at the whole set, it is looking nice and you can also see the backside of the chair, the furniture is looking neat from every side. The chairs are not created with the usual style; the legs are different from the common chair design.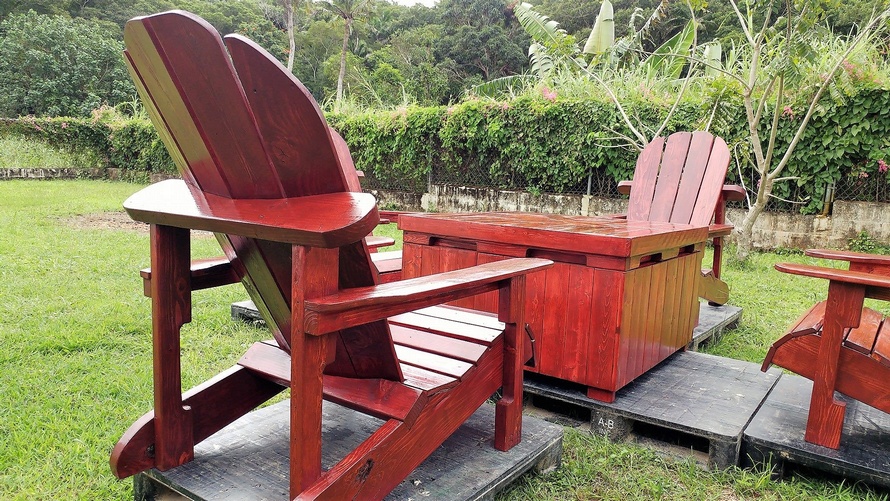 The reclaimed wood pallet Adirondack patio set is painted with the glossy paint and the color selection is adding grace to the set. It can also be painted with any other dark color; every color will look good on the grass.

The design of the set is different due to which it takes some time in completion, the pallets are attached in a unique way to create this innovative design; so copying this idea requires attention. But we are sure that every viewer will praise the set.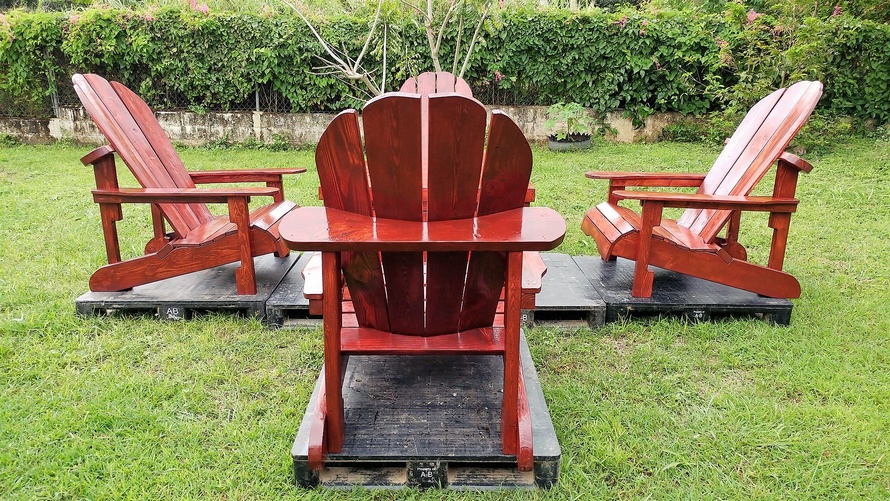 The chairs are created keeping the comfort in mind; one can relax while sitting on the chair because the back can rest. It is not necessary to choose the glossy finish, matte paint can also be selected; but the shiny furniture set looks amazing when it is placed outside the home.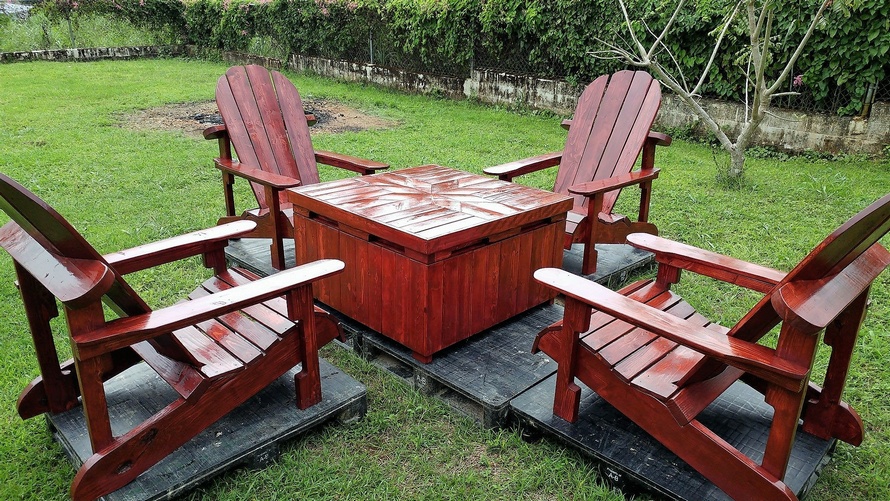 Here is a surprise for you and those who love to have a storage space everywhere in their home, the table is empty from inside and it contains a place to store the items. The table cover is easy to open as it is not heavy and the items which are used for serving the guests can be placed inside the table of repurposed wood pallet Adirondack patio set.

You can see the table from inside, it is neat and clean from inside as well and looks as nice from inside as from outside. The storage space is enough to place many items and the crockery for the serving can be placed in it.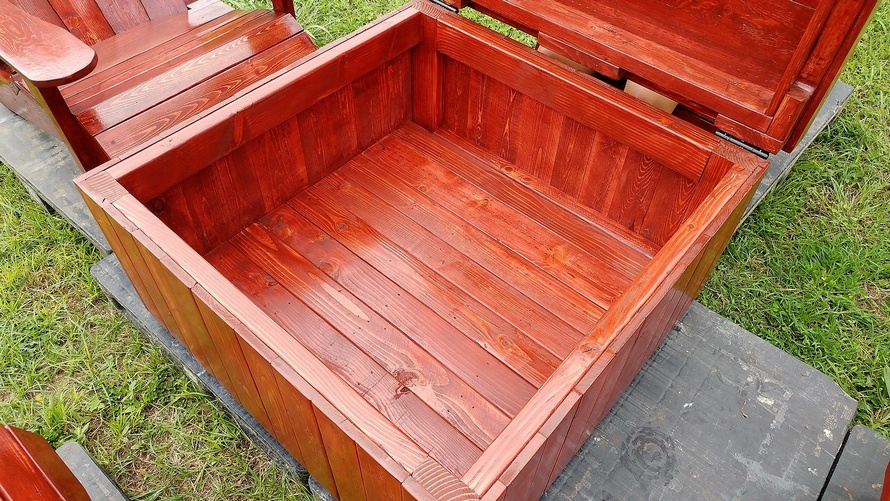 Created & Shared by:  Guam's Pallet Gal & Guy