Repurposed Wooden Pallets Made Gate
A person can save a lot of money if he/she uses the skills gifted by GOD, just as some people know how to use the already used material. Wood pallets are also one of the materials that can be utilized again after they fulfill their purpose for which they are created, they can be used for creating the furniture for the home or the office which is a thing that require spending a large amount of money. Now here we are going to present an idea which is great for the safety as well as for saving the money, see the repurposed wood pallet made gate.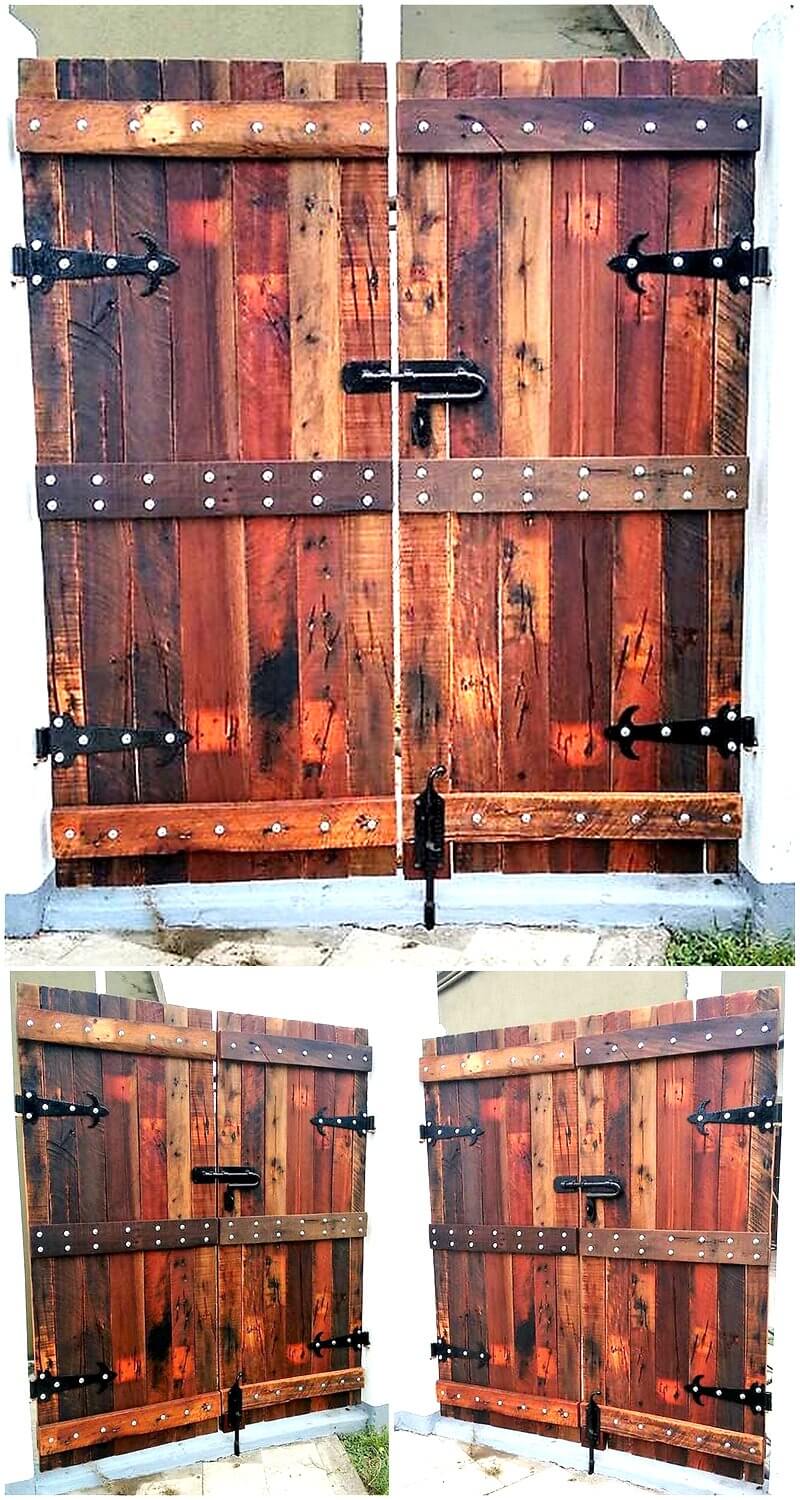 There are less people who will prefer to create a gate at home with their own hands using the pallets, but we are sure that it will look awesome and will show the creativity of the person. The pallets are painted with dark color to make the gate look great.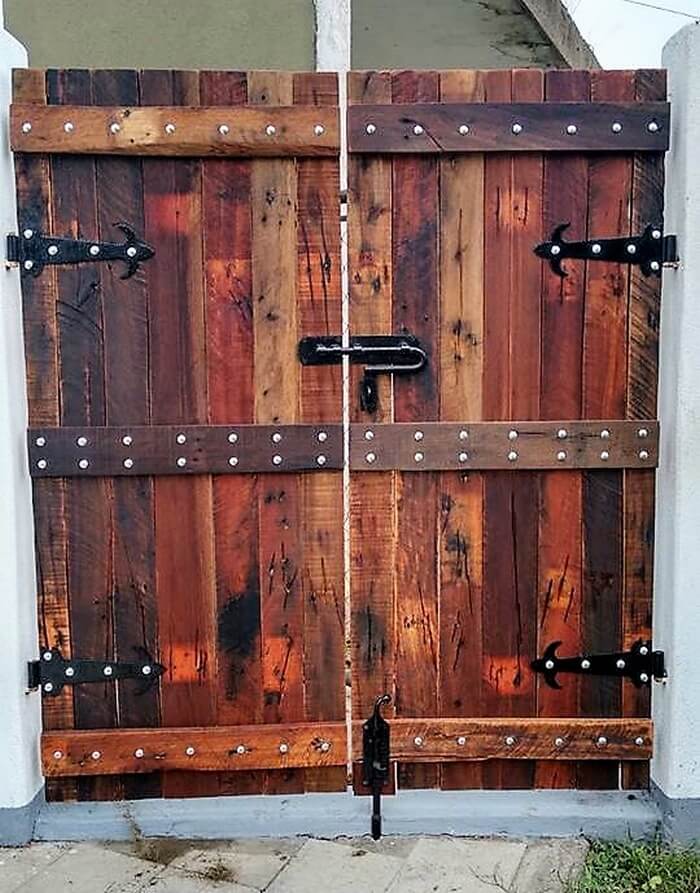 Not much time is required to create a door like this because there is no need to reshape the pallets into stylish shapes and they can be used as they are. The paint is optional as the original color of the pallets is good as well.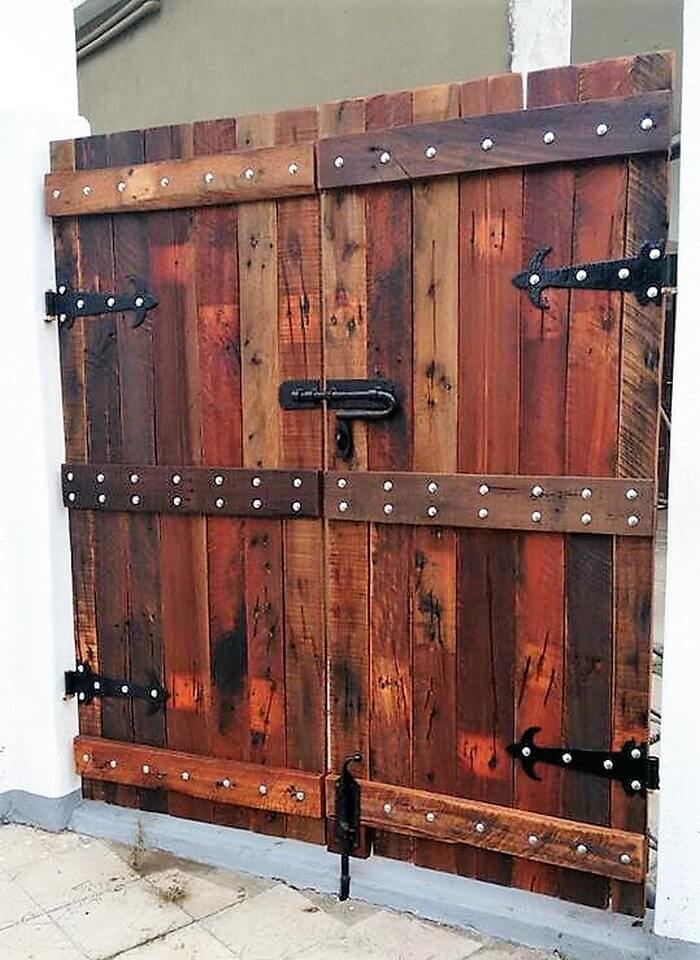 The hooks for attaching the gate with the wall and the lock of the reclaimed wood pallet door is painted black and the colors are complementing each other. There is also another lock you can see yourself, which is for giving support to the gate. It is a good idea to create a gate at home with hands because it allows designing the gate with the style in person's own mind and it will result in getting an innovative look of the gate that is not available in the market. The guests will surely get impressed with this idea of creating a gate using the wood pallets.

Created & Shared by: Franco Gaston Rodriguez