Reclaimed Wooden Pallet Wall Art in Cafe
The business owners need to invest too much when they decide to start a business, but not all of them know that they can save the money they need to spend for the seating or the decoration purpose. They have to manage some time from their busy routine to reshape the wood pallets into furniture and the items that are for adorning an area. We are here with the idea of reclaimed wood pallet wall art in café, which will help the individuals going to start a café in saving their money and making it look unique.
Have a look at how the wise individual has used the pallets again after they are utilized for their primary purpose. The whole café is adorned with the wood pallets and it is giving a different look that is not seen anywhere else. The wall is adorned with the pallets and it is not a complicated idea to copy because the pallets don't need to be painted or cut into any specific design. You can also see a clock that is created using the wooden pallets and they are also not painted for the clock as well, but are looking awesome.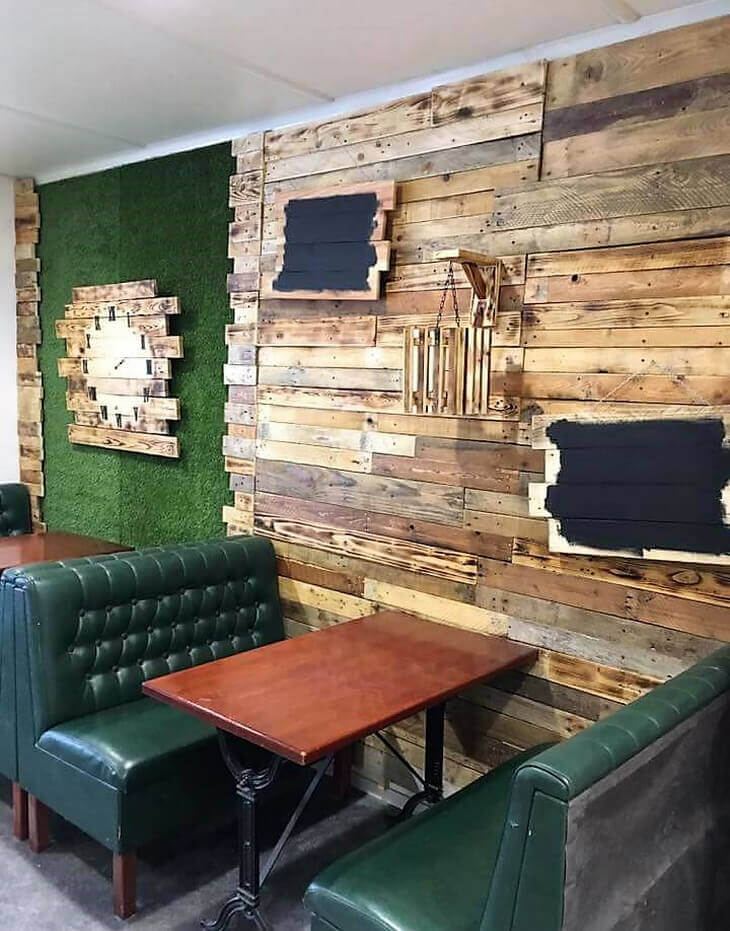 It is the art craft that is created to make the area look awesome and it is serving the purpose, it can be painted according to the wish of the creator. The pallets of different shades are used for the creation of this repurposed wood pallet art in café.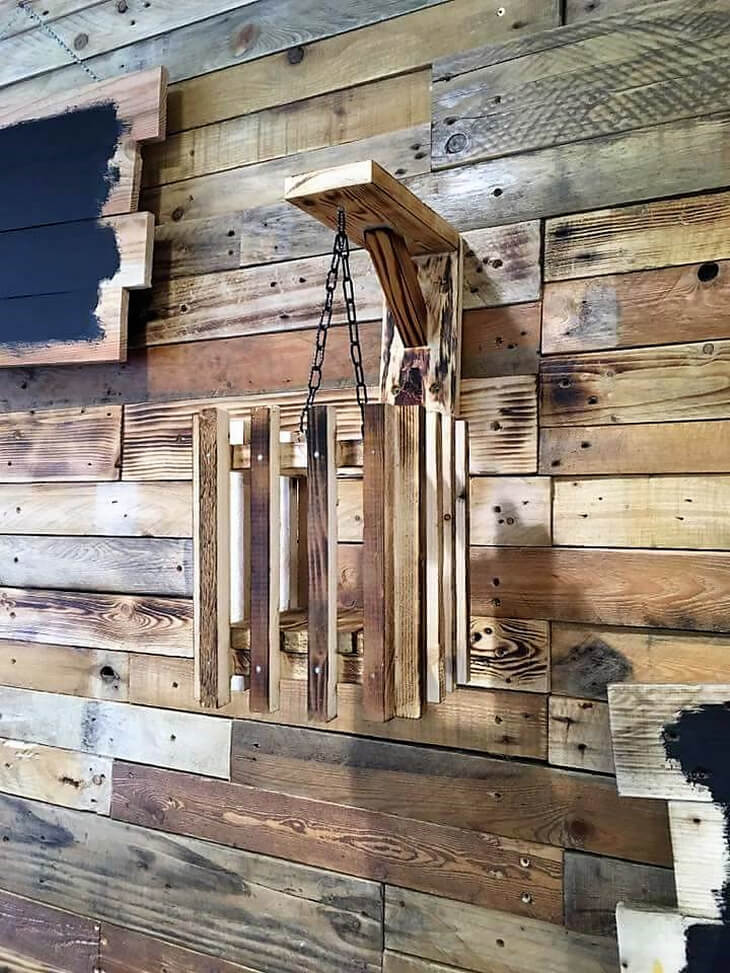 Now see the clock made up of pallets from close, the surface of the clock is smooth as well as clean and the paint is used for mentioning the numbers with creativity. The idea is not bad if someone wants an innovative idea for adorning the café to attract the potential customers.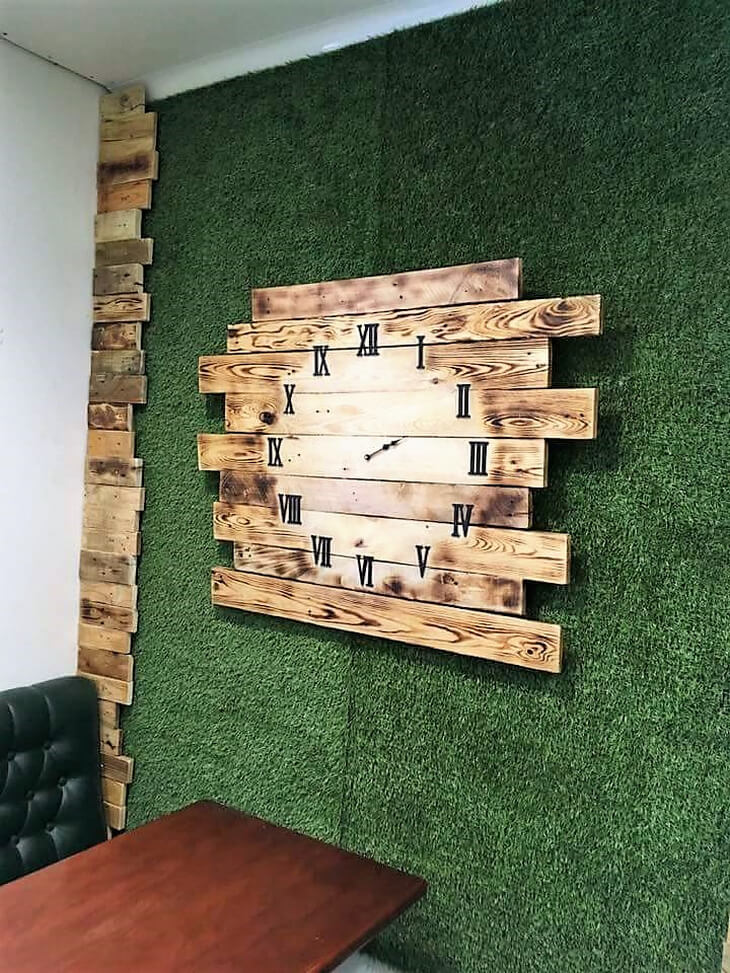 Created & Shared by: Ju Jouadé