Kids Outdoor Furniture Made with Used Pallets
Kids are lovely and they need a special space in the home as well as the items to play. There are a large number of toys available in the market, but the ones created at home are adorable and they are loved by the kids because they can ask to color them as they wish. The parents can create the furniture for their kids at home by managing some time and the wood pallets, the kids will love to play sitting on the furniture as well as they will like to complete their homework. Have a look at the outdoor furniture for kids and copy the idea if you need it.
Kids love colors and they get attracted to the things that are colorful as well as funky, so here you can see the colorful furniture idea for the kids. The idea is not hard to create and the paint colors are used according to the demand of the kids.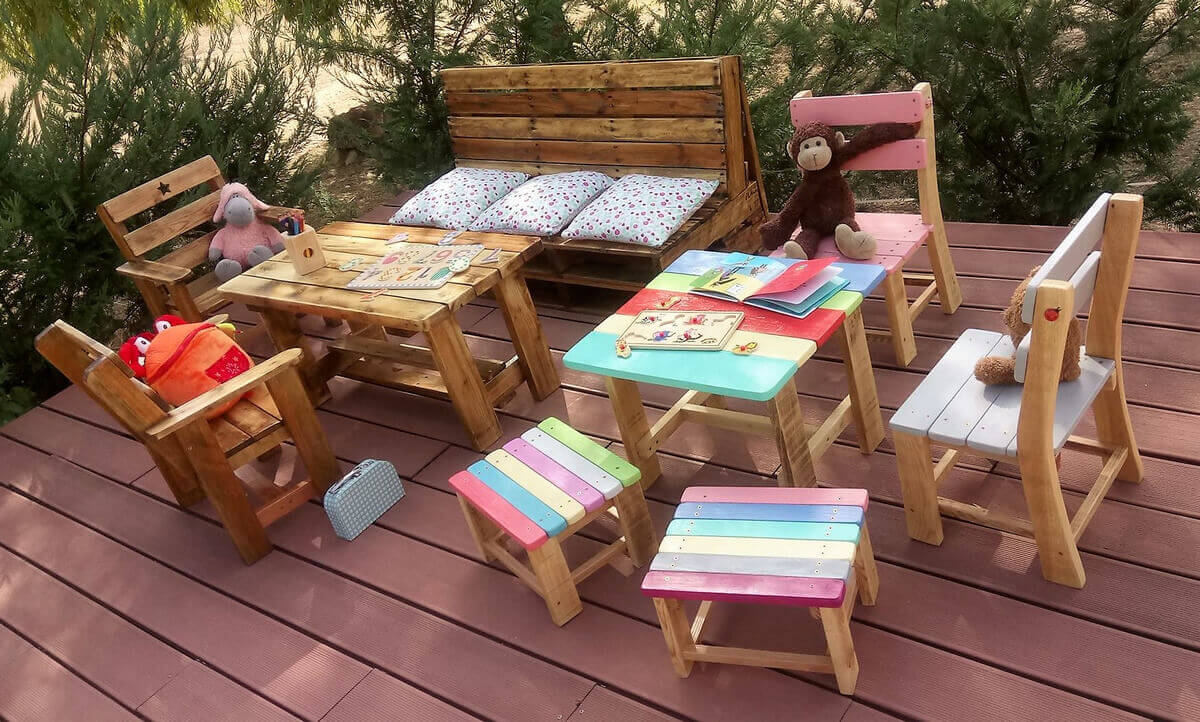 Now here is another idea for the kids to create reclaimed wood pallet furniture for them, this idea is created with simple pallets without painting them. The furniture is comfortable to sit and play or completing the homework.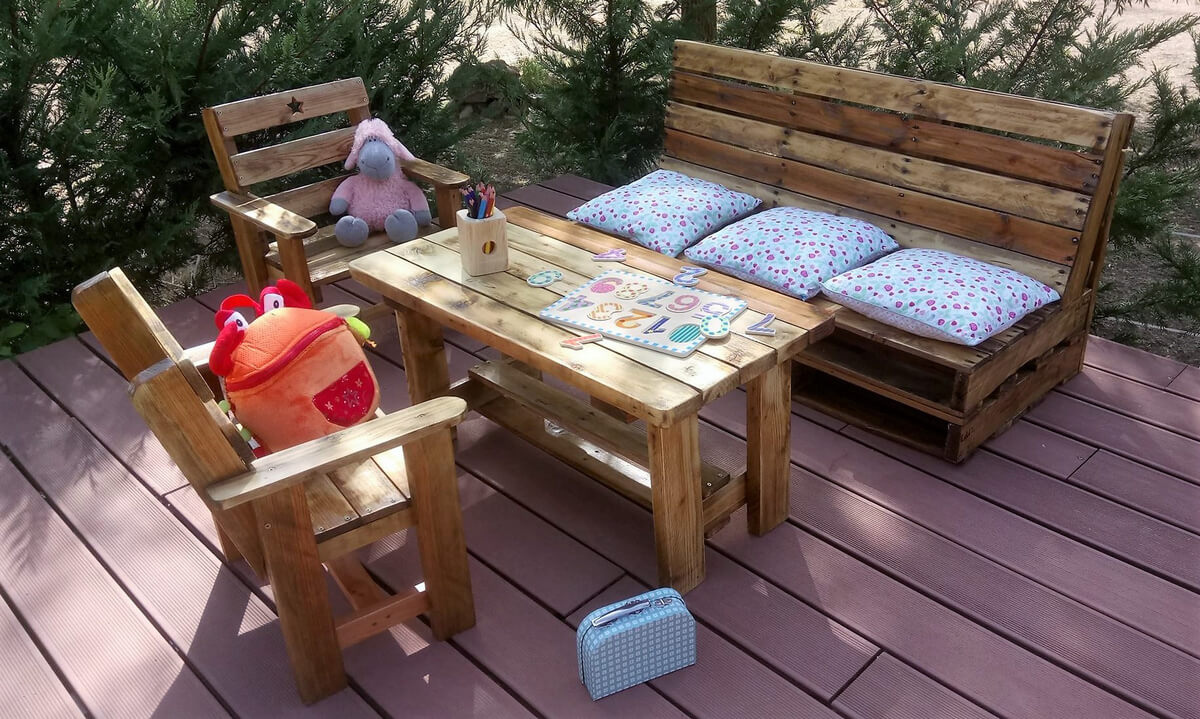 Both the ideas can be copied if there are many kids at home, the cushions for the seating area are covered with white colored fabric which is a nice idea because the pallets are skin, so the white is looking amazing with them. The table is created with simple design, but it is fulfilling the requirement.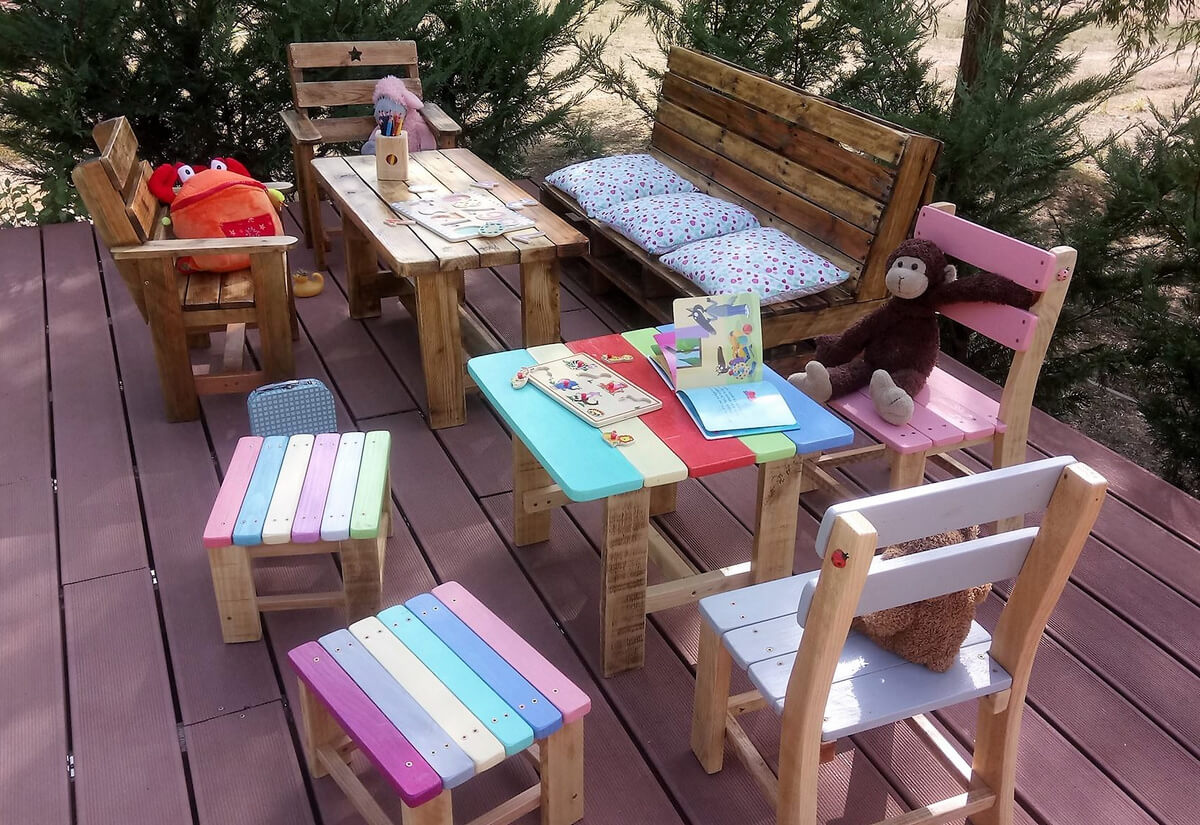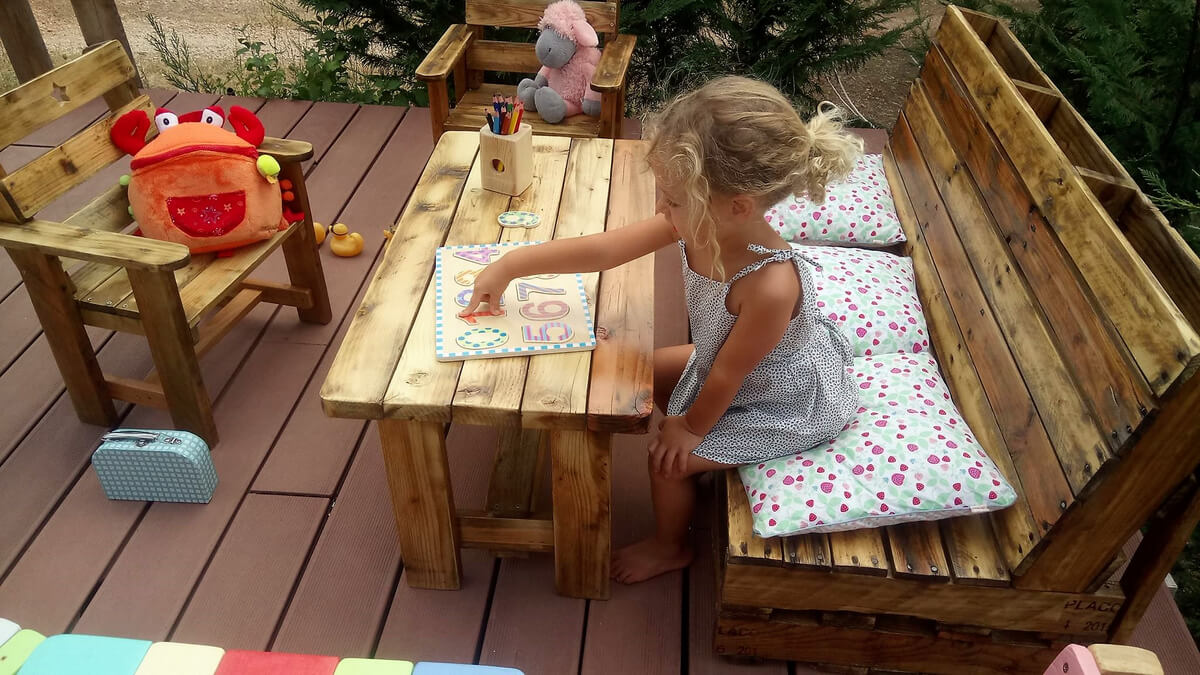 Not only the sofa and the chairs are created with the reshaped wood pallets, you can also see a stool. All the furniture items are created according to the likes of the kids as some of the kids like to sit on the stool because they feel comfortable on it.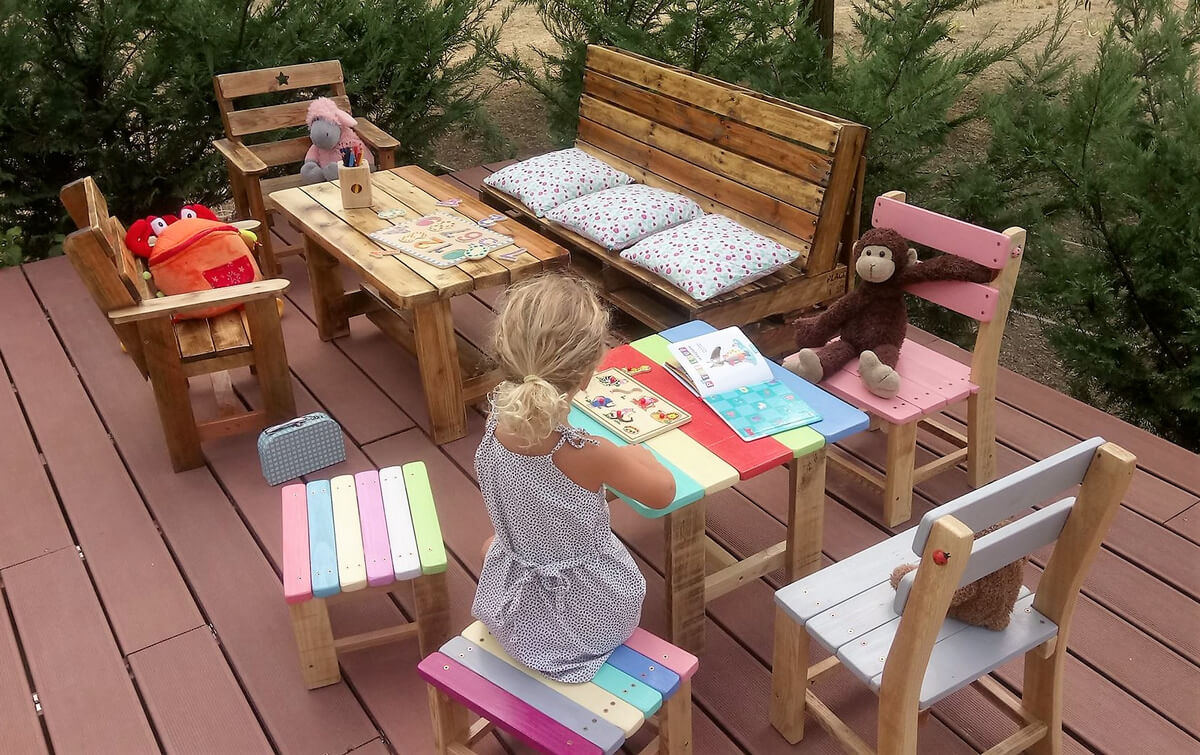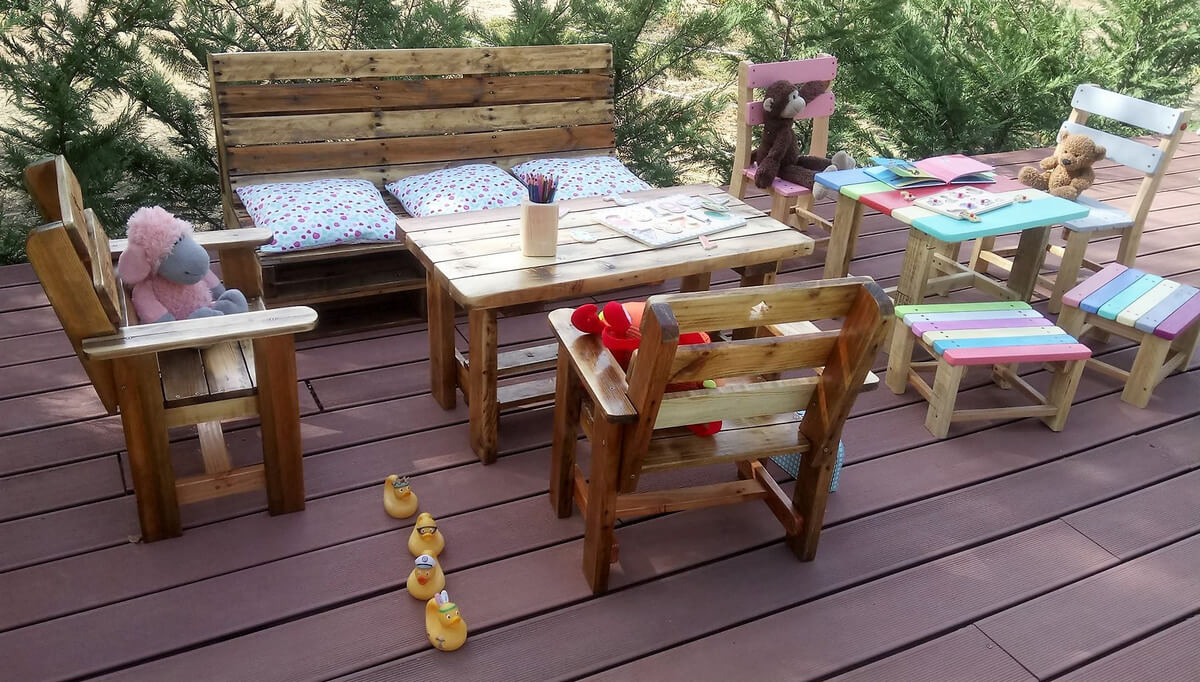 It is good to create the furniture for the kids at home because a person can paint it with any color that is loved by the kids at home. The idea will also save the money for buying furniture from the store, so it is good to be created by hands at home.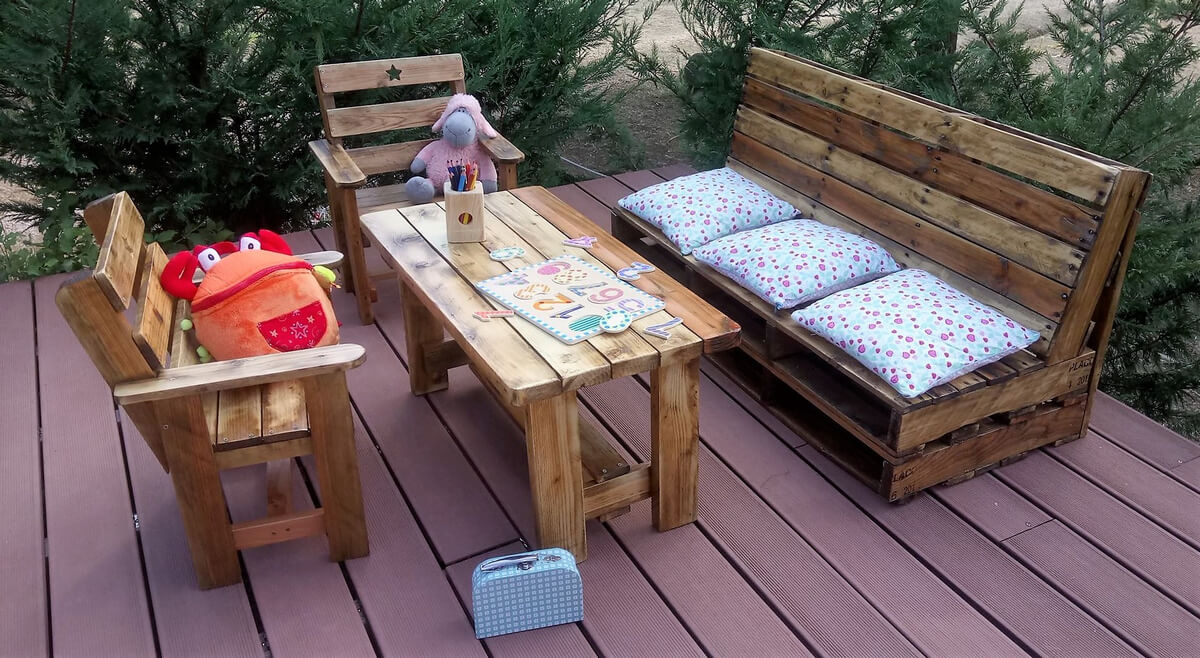 Created & Shared by: Pablo Arredondo