Repurposed Pallet Wood Couch
Nothing is better than reshaping the wood pallets and create something that is not only required in the home, but also saves a huge amount of money just like the repurposed wood pallet couch. It is not a good idea to rush to the market when the item that can fulfill the need is present at home, if anyone who loves to create the furniture using the wood pallet doesn't have pallets at home; then they can be purchased as they are available at a low rate. Even small pieces of the pallets are useful in completing many wood pallet projects. Here we have a great idea of creating a pallet couch.
Let us show you first, how it looks at the first sight. Isn't it fine and amazing? The wood pallets are used in its creation as they were, but you can paint them according to the requirement and suiting the objects placed in the room where you are planning to set it.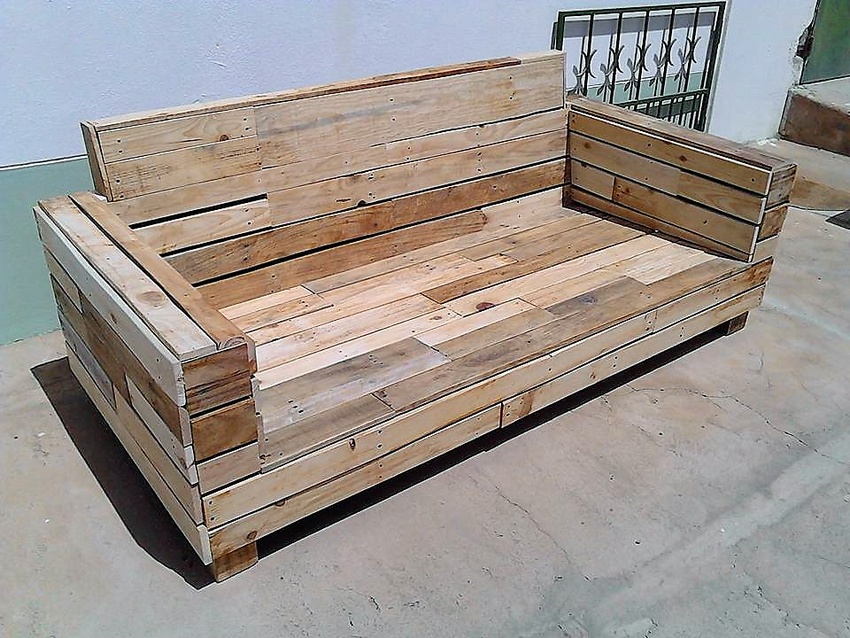 It's not hard to create a reclaimed wood pallet couch because the pallets need no cutting; it's not an issue if not all the pallets are of the same size. It's interesting to make something that everyone will praise.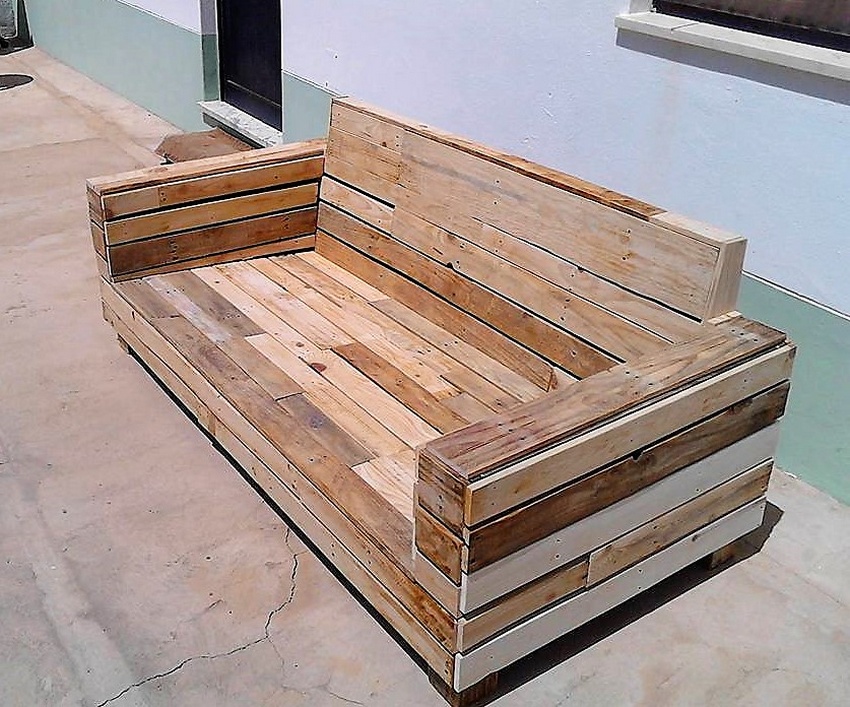 Here is the side of the couch and it's not looking weird, it is not created by any professional; but the overall look of the couch is perfect because the wood pallets are always fine. The sander helps in smoothing the edges where required, using the hammer correctly makes the person able to get an amazing couch at the end. It is a perfect idea to create the furniture for the TV launch; foam needs to be used for the comfortable seating. This idea can be easily copied because there is nothing that makes the creation of the reclaimed wood pallet couch complicated.

Created & Shared by: O Carpinteiro das Paletes