Recycled Pallets Garden Cabin Terrace
If a person has a huge garden, then it should not be left as it is because it can be decorated in an impressive way. There are many ideas with which the available space in the garden can be utilized for the amazing setting that makes the area attention-grabbing and one of the ideas is presented below for which a person doesn't require spending a huge amount of money just because the pallets are inexpensive which is the material used in the creation of recycled wood pallets garden cabin terrace.
Here is the overall look of the pallet patio cabin idea, which according to us is amazing due to which we have collected its images and shown here. It is a single room, but it looks like a small house with some space outside if we look at it separately. This idea is a bit time consuming, but a person will end up in getting an organized room to enjoy with the friends.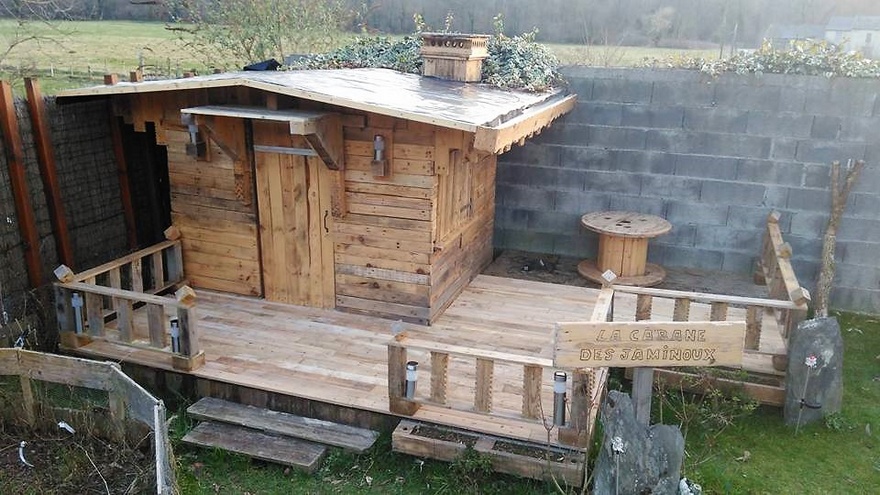 This idea can be copied if a person wants a separate room for the kids where they can play, it can be decorated as a kid's playhouse with the toys and other accessories that kids love to have in their play room.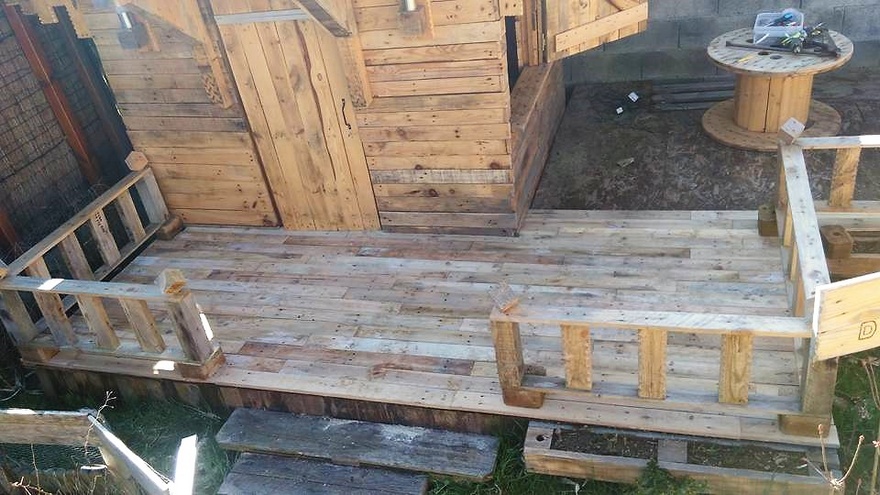 The covered area created with the pallets can be set as a room for drinking with the friends; the bar can be created in it as it will make easy to get whatever is required for having fun while drinking.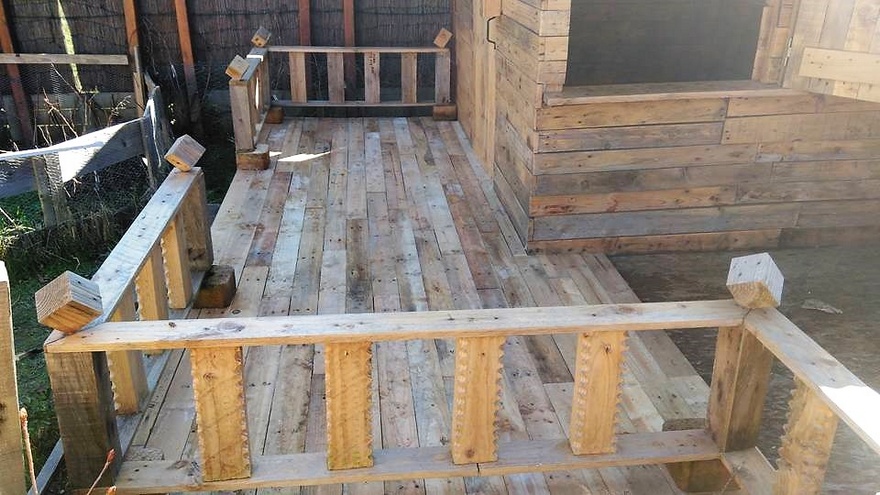 You can see the reclaimed wood pallets are looking neat and there is no any uneven space, even when the surface for walking is created on a height up the ground. There is a window in the room, so the fresh air can pass.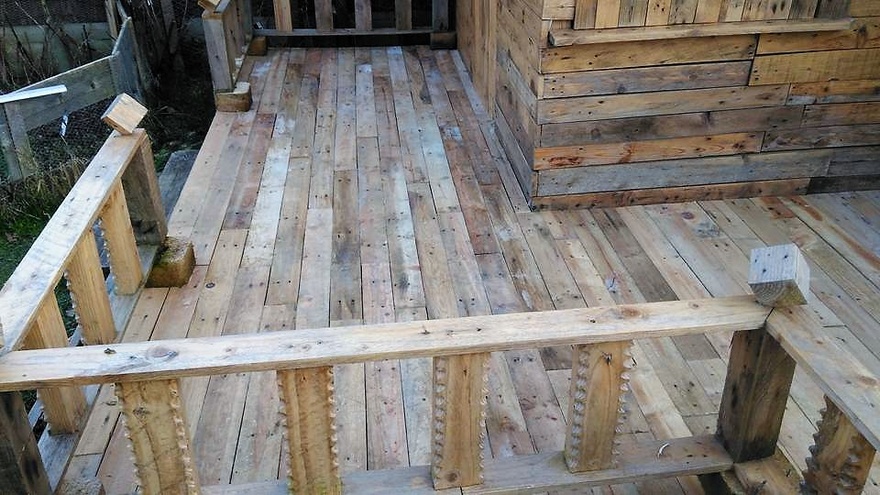 No matter for which purpose a person uses the room created separately, it occupies the space in a good way to make the garden give a managed look. Planters can be placed near the room to add color to the area, the pallets are not expensive due to which this idea can be copied by spending a small amount of hard earned money and the area can be made attractive.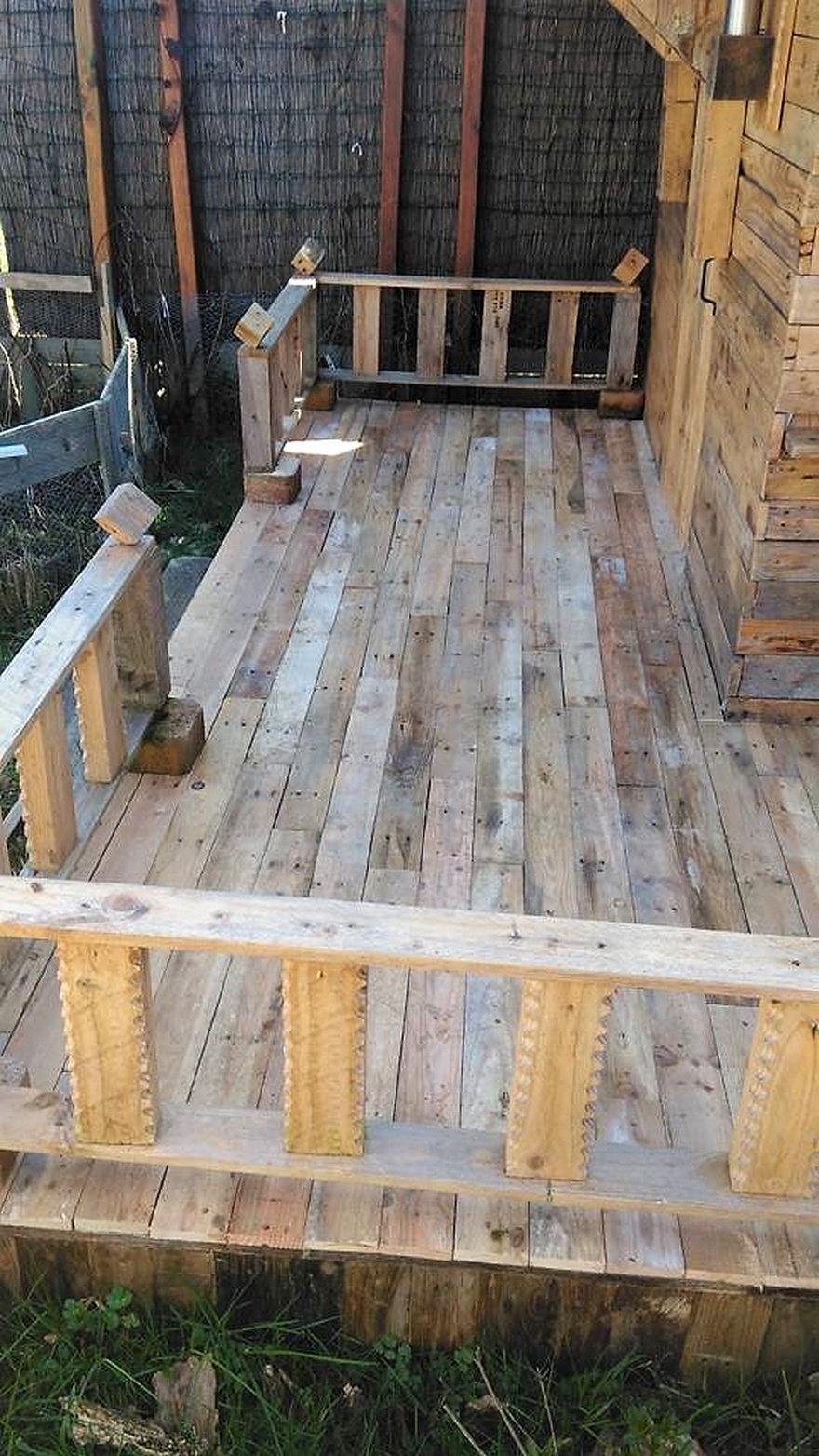 Created & Shared by: Daniel Jamin