Pallets Rustic Coat / Key Rack Combo Piece With Shelves
The items that fulfill multiple purposes are great because they save the space as well as the money; it eliminates the requirement of buying or creating the products for different purpose separately. Wood pallets serve well by giving a chance to reshape them into different unique ideas with one item fulfilling many purposes. We like to share the ideas we have and we collect them for the individuals who love to create the items with their own hands, here we have the rustic coat / key rack combo piece with shelves idea which is perfect for the TV launch or kitchen use.
Let us show the overall look of this great idea; it contains 3 levels of placing the items. There are 2 shelves and the last level allows hanging the coats or keys which a person needs near the entrance of the home.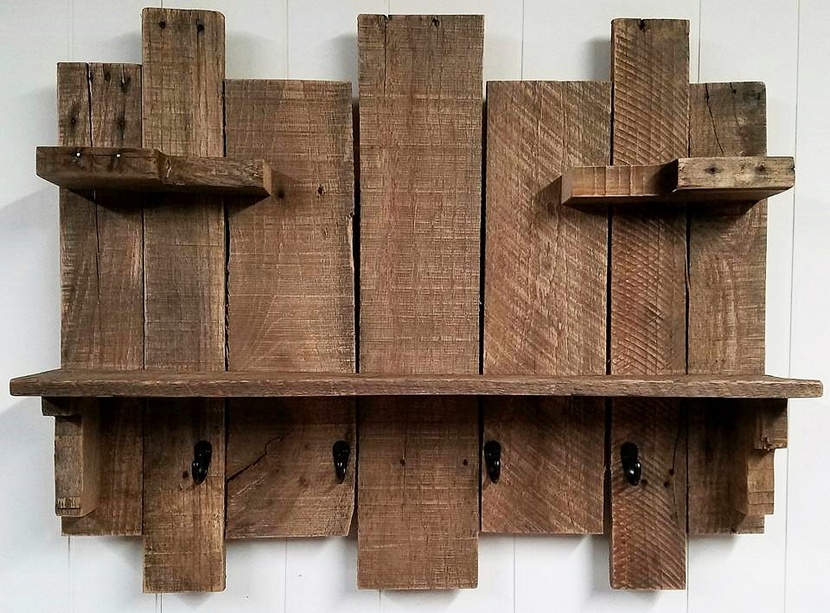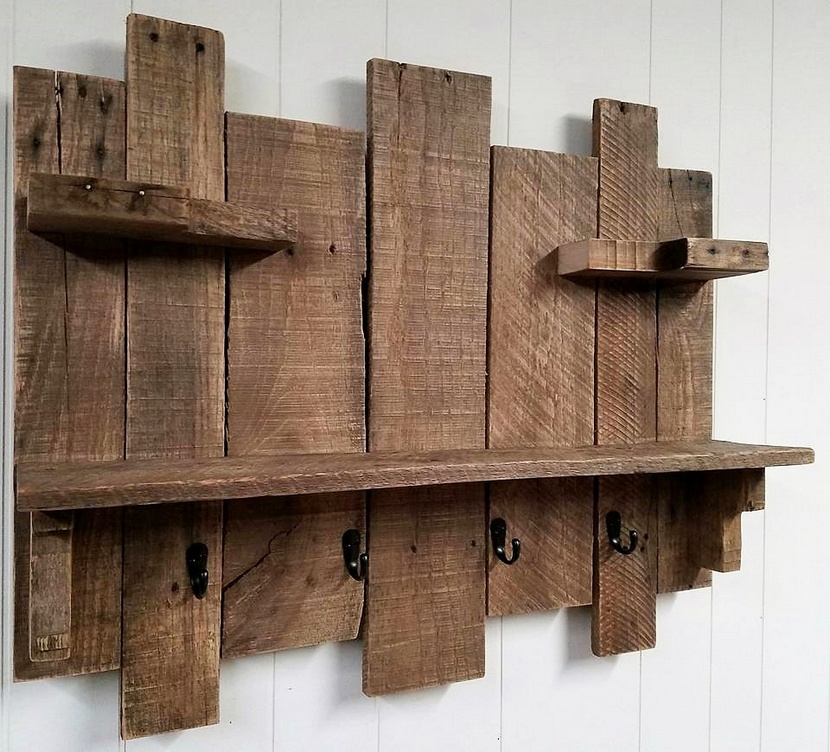 Now here you can see the reclaimed wood pallet rack with the items placed and hanged on it, the pallets are not painted because their actual color is looking good with the wall color. There is always an option of painting the pallets with any paint color to suit the surroundings, a person can paint the pallets prior to start creating the rack and let it dry.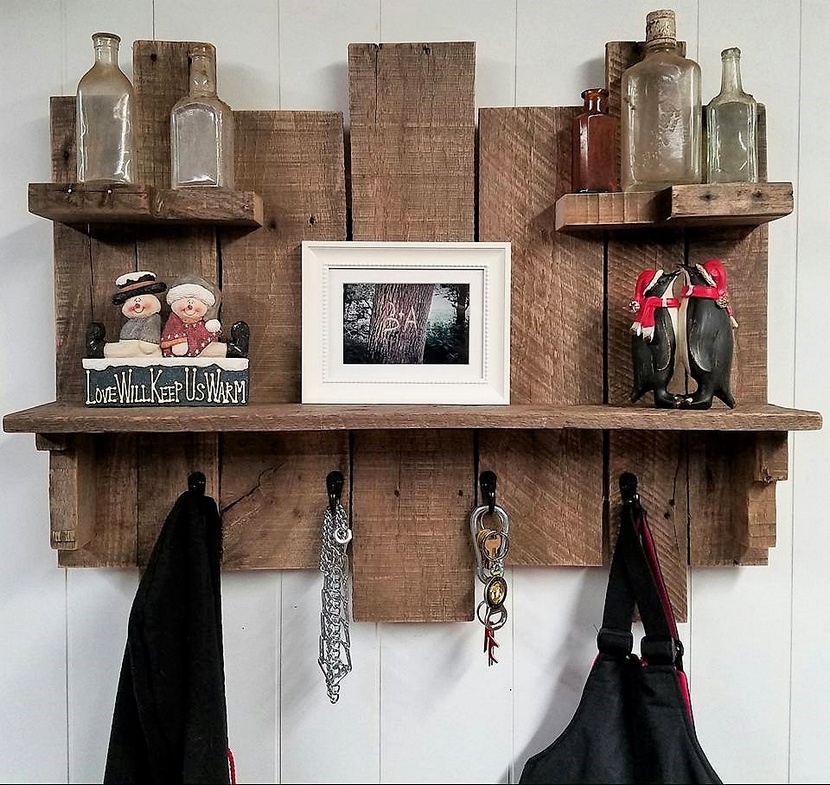 The hooks are pinned in the pallets and then the rack is attached to the wall, the hanging option allows hanging anything just like the bag and the coat shown here. The decorative items look best when placed on the shelves, the bottles are decorated on the upper level; which can be replaced by anything.

The style of the repurposed wooden pallet key rack combo shelves is presented here as you can see that the pallets are not attached to each other at the same level, some pallets are above while the others are below to make a unique design.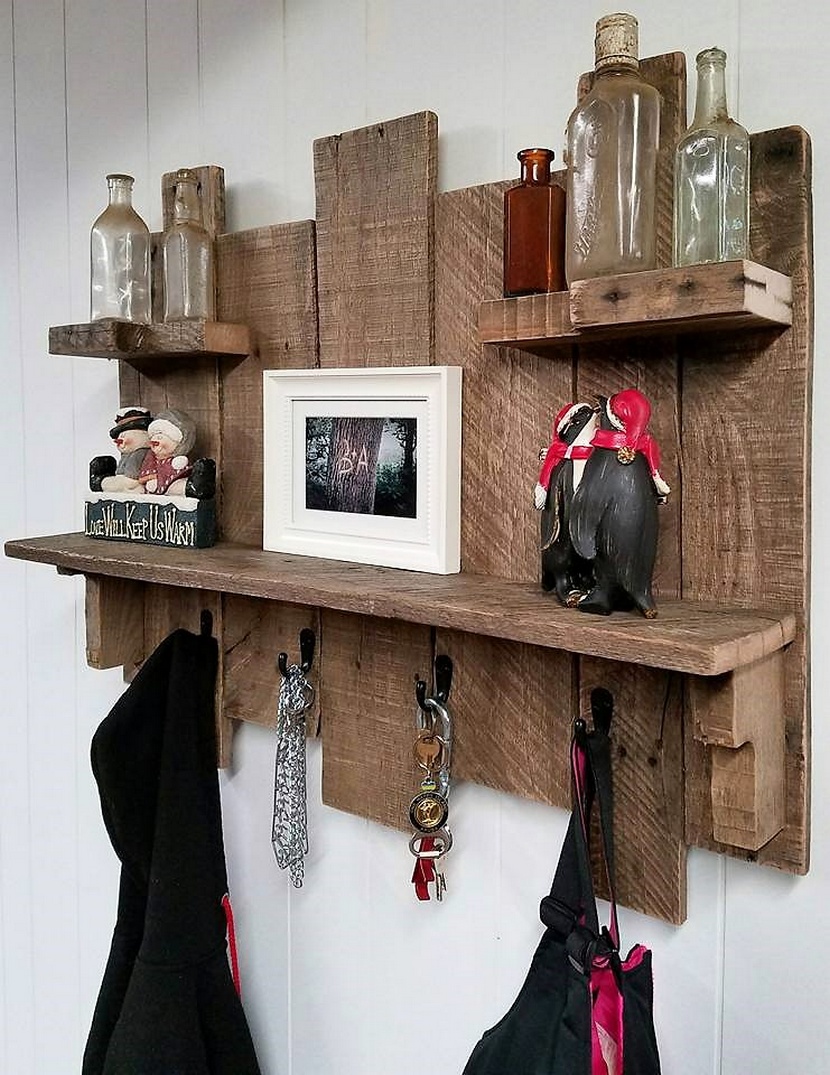 It is good to create the combo rack if the person forgets often where he/she placed the keys because it allows a fixed place to hang the keys which decreases the chances of missing the keys.

It is a good idea to be copied for the kitchen if a person wants something to place the spice bottles and hang the apron. It is a good idea if anyone wants to decorate the kitchen in an innovative style as it allows a prominent place for placing the kitchen items in stylish bottles.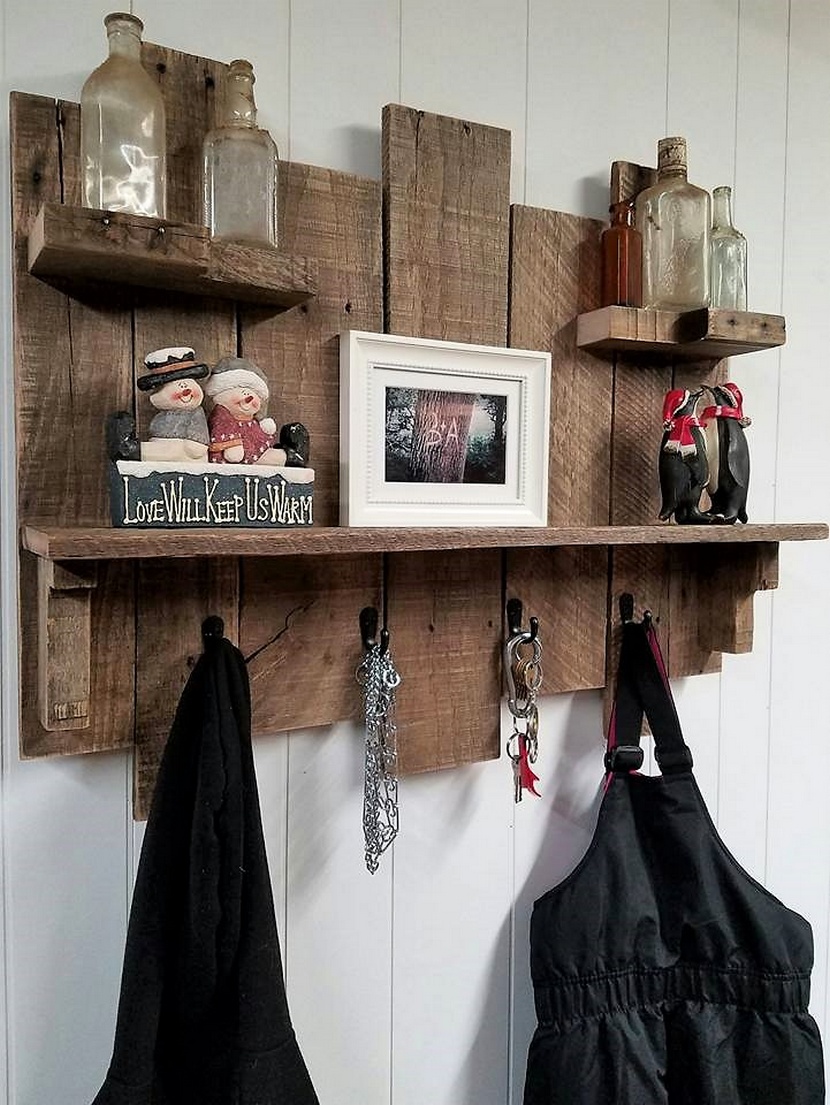 Created & Shared by: ReDiSign