DIY Wooden Pallets Chicken Coop
Chickens are sensitive and they require special attention as well as care if they are taken at home, people love to eat the eggs laid by the chickens in their home. There is no need to go to the market to find the ready-made chicken coop to keep them safe at home, they love to stay in their house specially built for them; so creating it at home is the perfect idea. We feel happy in showing the ideas to reshape the wood pallets that are useful and save money, so here we have DIY wood pallet chicken coop idea to show you:
No matter which item you are going to create, the first step is to create its base as shown here. First of all, create a base that seems like a reclaimed wood pallet table. Then the step comes to work over the base to complete the project.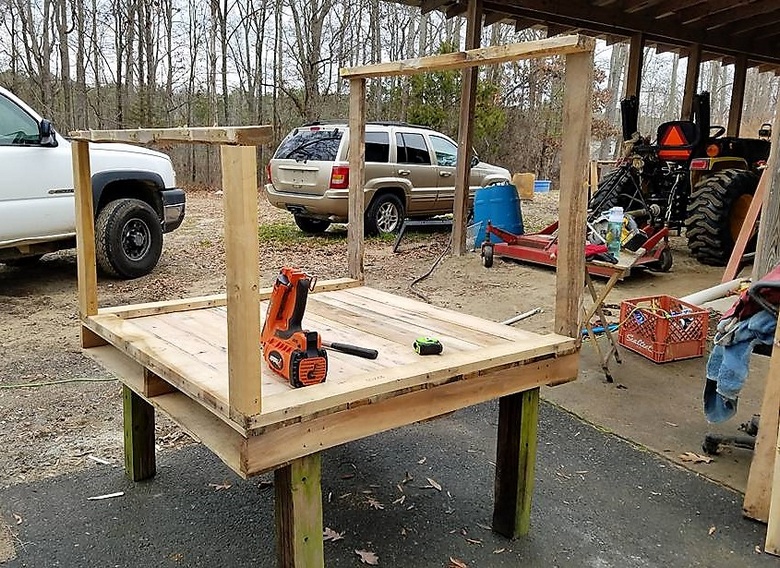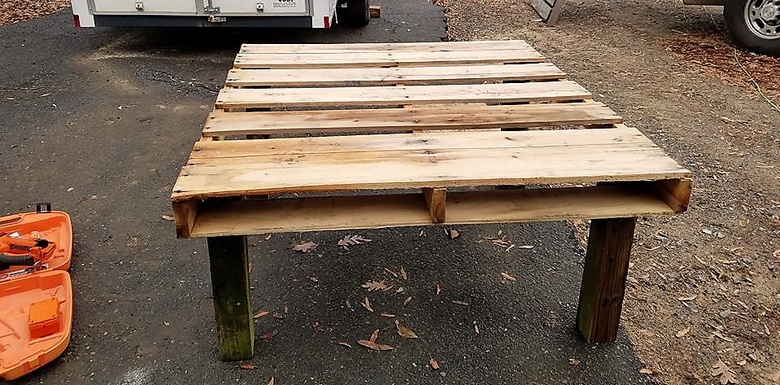 Here you can see that after making the base as well as the border of the chicken coop, the straight pallets are pinned to the border to cover the area. The roof of the coop is a little bit sloppy, which will increase the space inside the coop.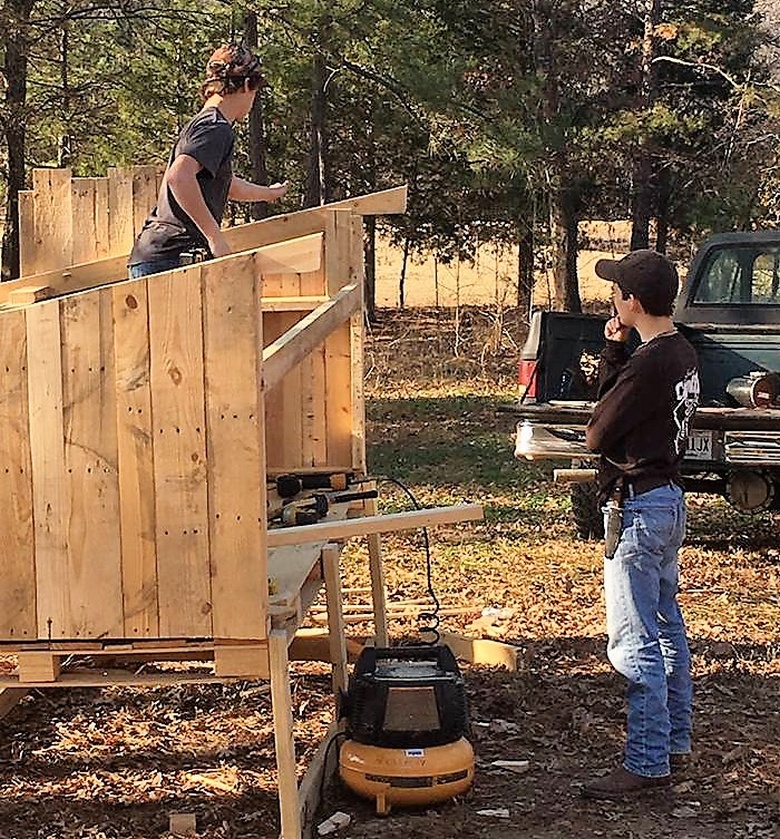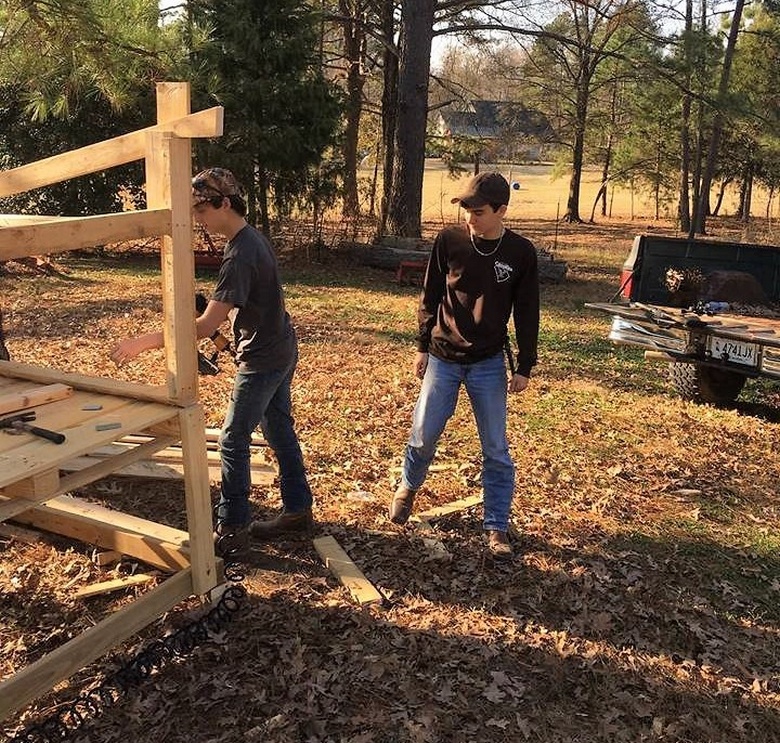 You can see the repurposed wood pallet chicken coop is at a height from the ground, the legs attached to the coop are long to keep it at a distance from the ground. A person can create a coop in size according to the number of chickens who are going to live in it.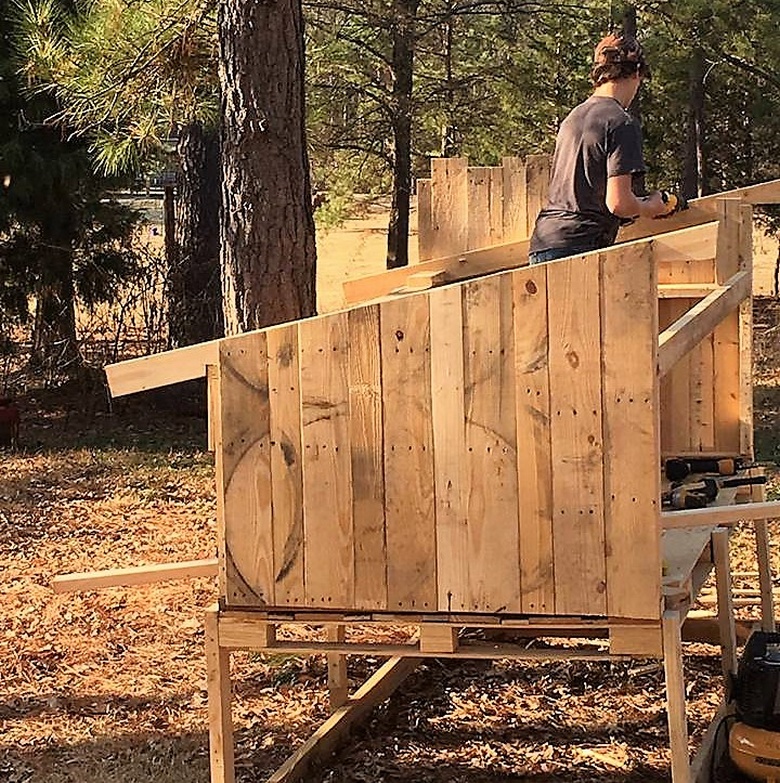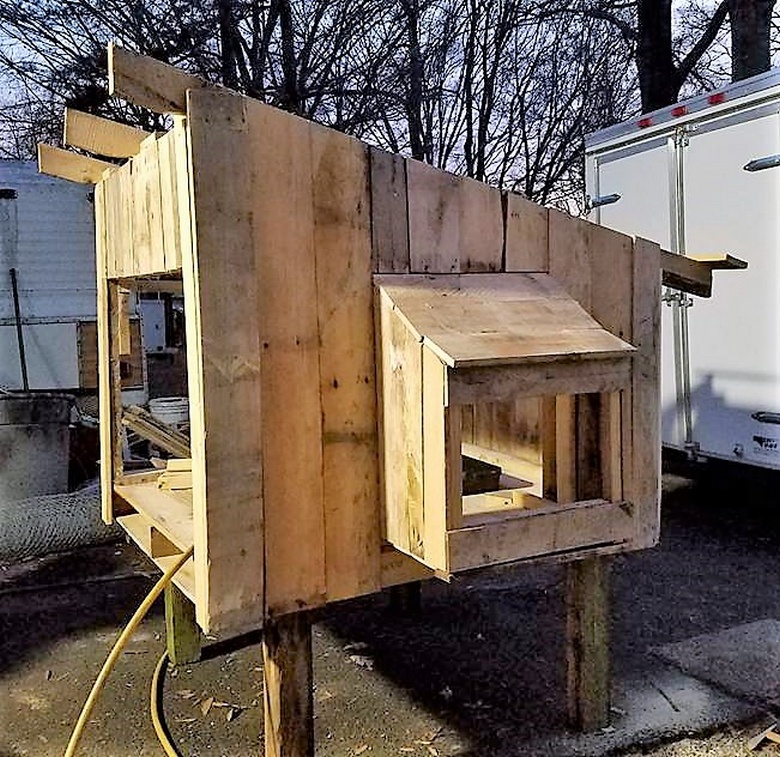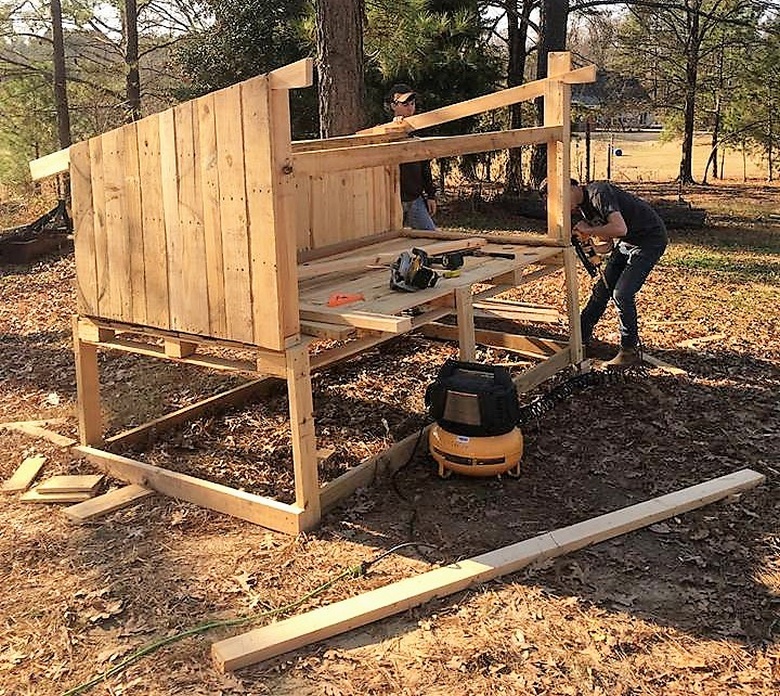 Have a look at the chicken coop, which is almost covered from every side with the pallets. Its roof is covered with the steel sheet. There is a hook to lock the coop which is of black color and it is pinned with the nails and hammer.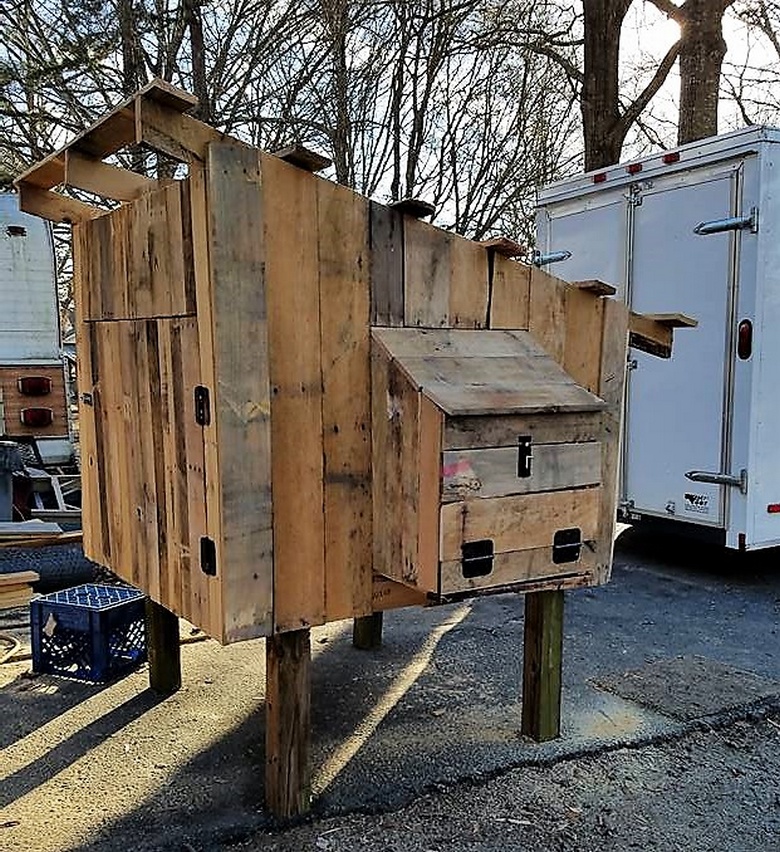 The creation of recycled wood pallet chicken coop is not a difficult task and those who love their chickens should go for the idea of creating the coop at home because they will feel great in doing something for their pet. The pallets can be painted to make the chicken coop look funky.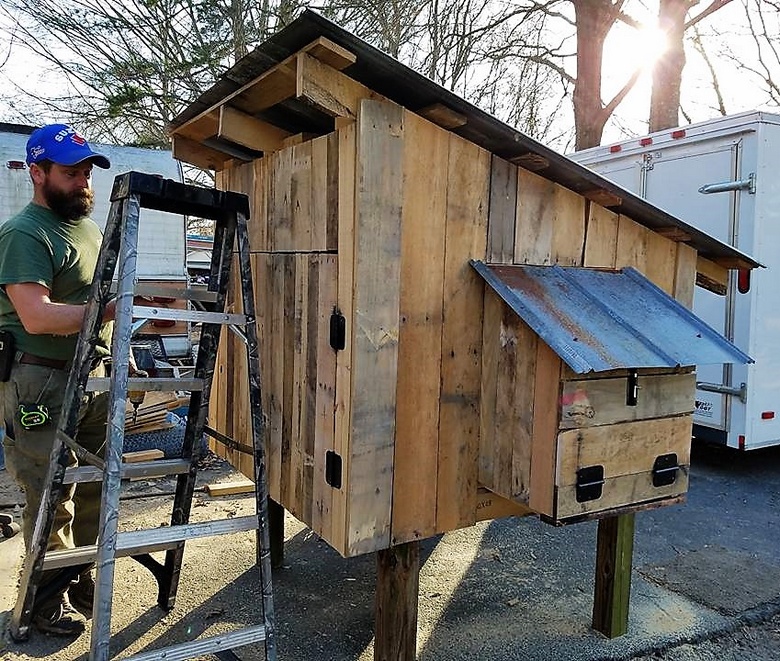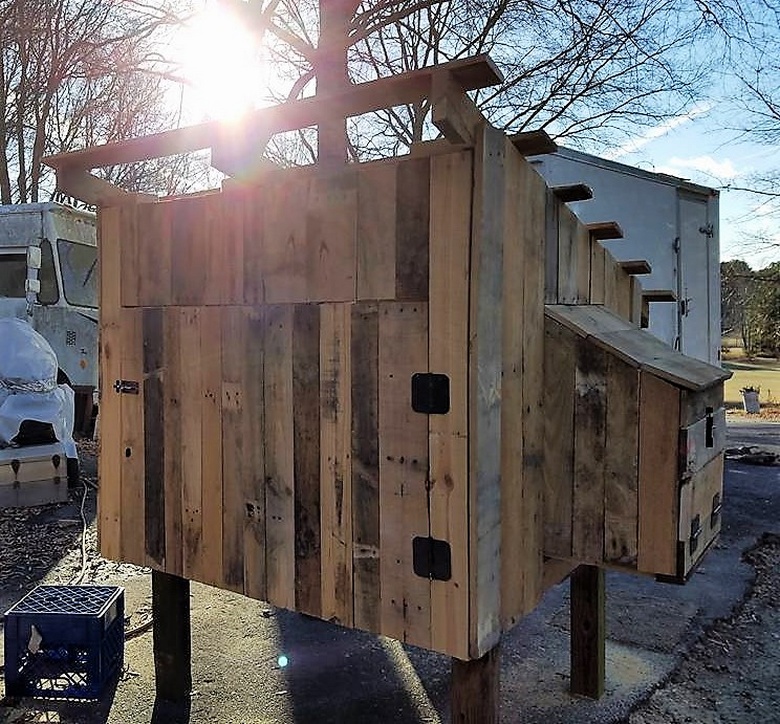 Now have a view of the completed chicken coop project, the door of the coop is opened to show how the chicken can easily enter and get out of their house. Placing the coop in the lawn of the home shows the hard work and the love of the creator of the chicken coop.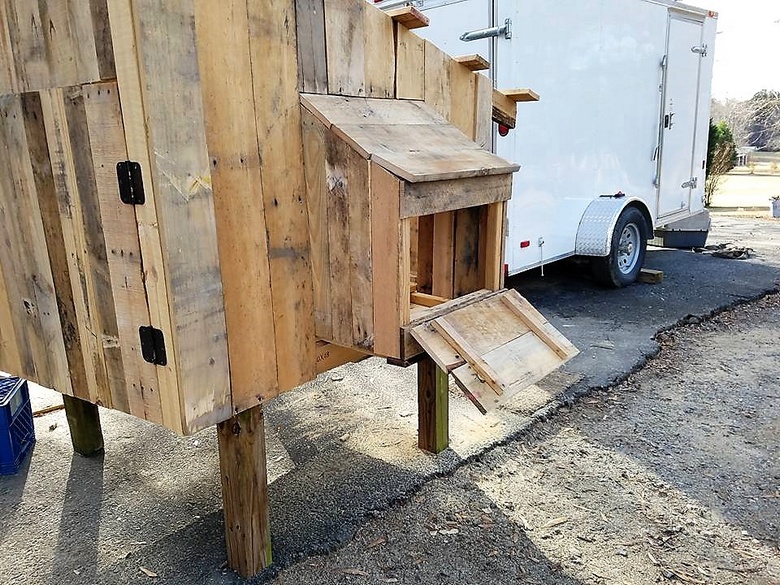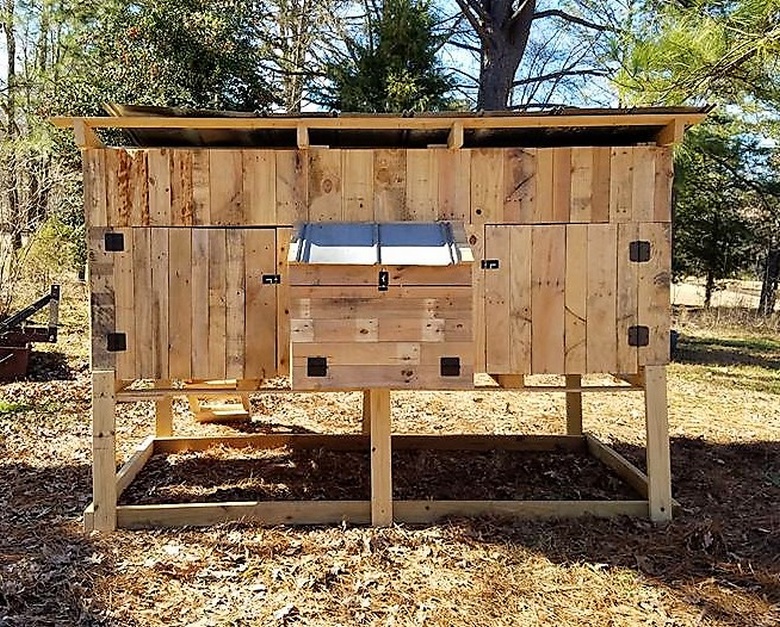 Created & Shared by: Kim Polk Neely