Recycled Wooden Pallet Bench with Storage
Bench is a furniture piece that is used for sitting and most of the people think that it can only be used for the seating purpose, but it's not like that as it can be turned into a storage area as well. We are going to show an idea here with which a bench can not only be utilized for sitting, but can also be used for storing the items that are often used in the area where that bench is set. Have a look at the recycled wood pallet bench and decide whether it will fulfill your requirement.
First of all, look at the bench which is created without painting the pallets and still it is not giving a single weird look. The pallets can be painted if the person wants the bench to match the furniture placed in the surrounding area.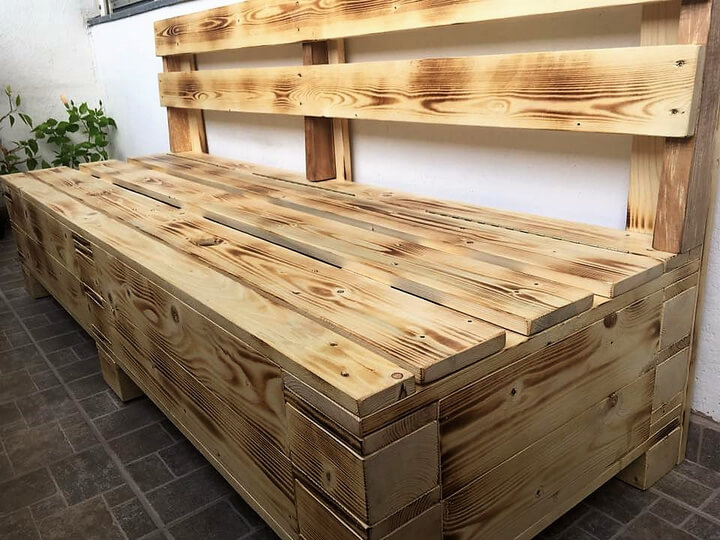 Here is the view of the repurposed wood pallet bench from above and still no one can judge that there is hollow space beneath the seating area for storage purpose. The bench can be placed inside as well as outside the home for the seating need.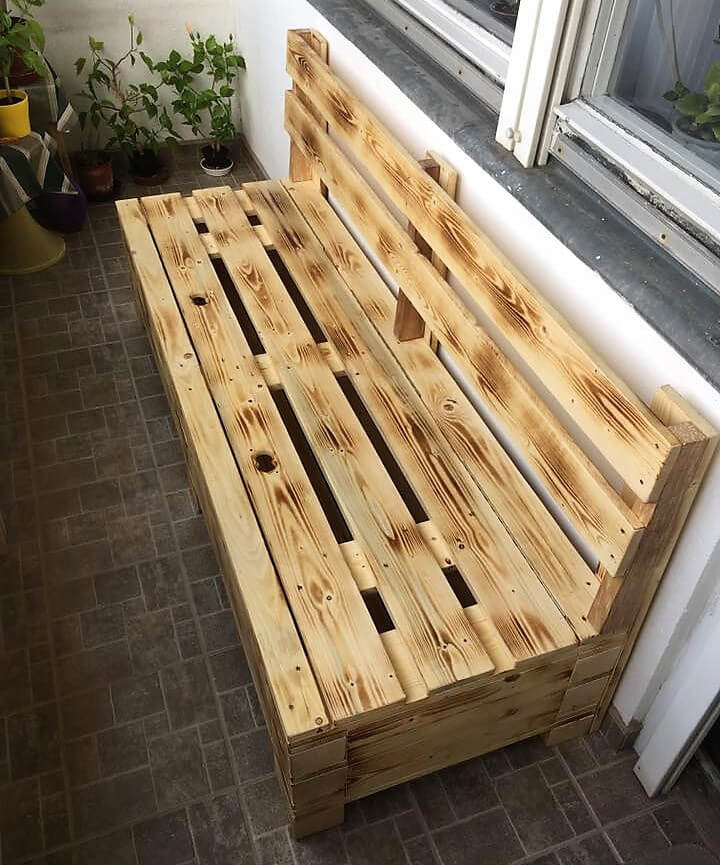 You can see the round hollow spaces in the bench and these are for opening the bench for the storage. There is no handle because a handle will make seating uncomfortable, so the round spaces are cut to place the fingers to grip the pallets for opening the storage space easily.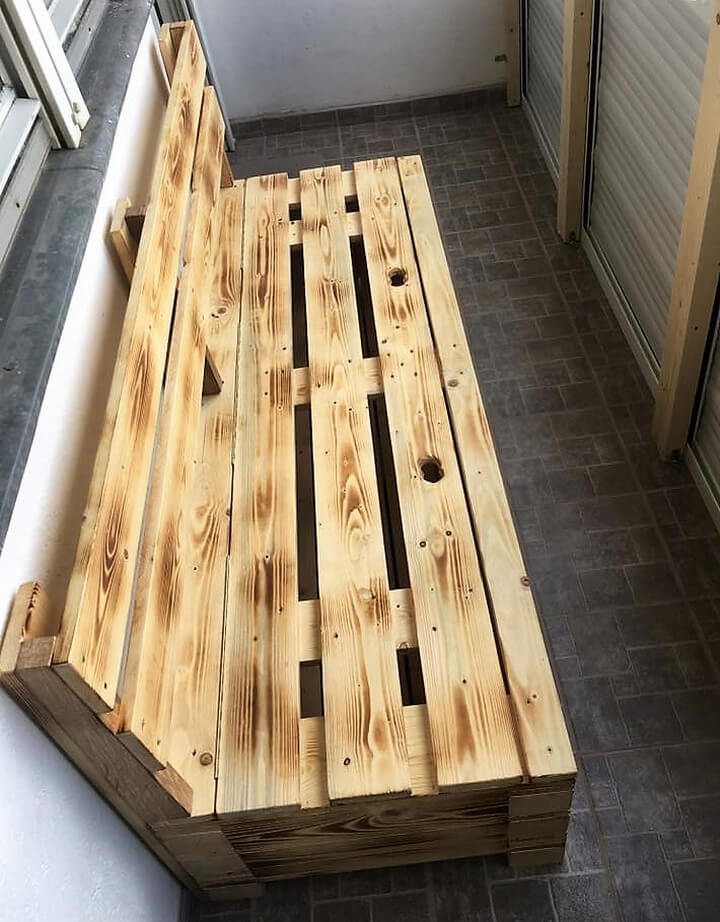 Now here is the look of the upcycled wood pallet bench from inside, it is neat and everything can be placed inside it even the kids can place the toys if they like to play outside the home and the bench is placed there. The space is clean and if a person wants to have a meal outside in the garden, then the plates can also be stored inside the bench.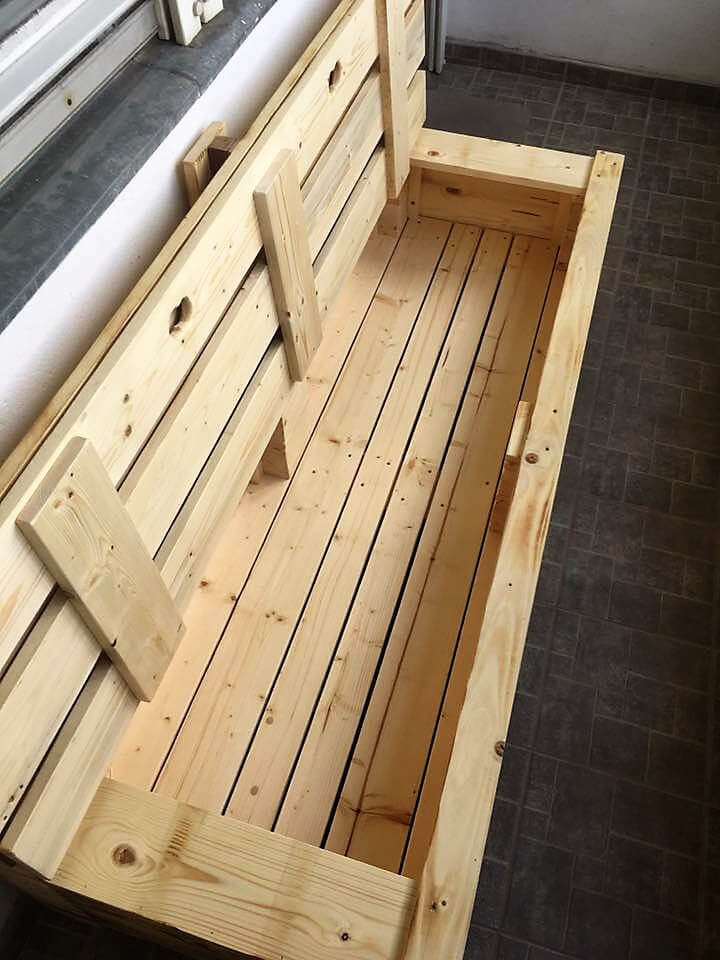 Created & Shared by: Raklap Bútor Paks