Recycled Pallet Chairs with Books Storage
There is no limit of creativity and those who have time should not waste their skills, they can amaze the guests by creating unique things by utilizing the material that is of no use just like the recycled wooden pallets. Not much effort is required for making the wood pallet chair with the book storage because there is no need of cutting the pallets in different shapes. The great thing about this unique piece of furniture is that it eliminates the need of a book shelf for the placement of the books.
The style of reclaimed wood pallet chair with book storage shown here is simple to prepare, glossy paint is used for making it shiny. The person can use the matte paint or can make the chair without painting the pallet because it doesn't look weird in its original condition.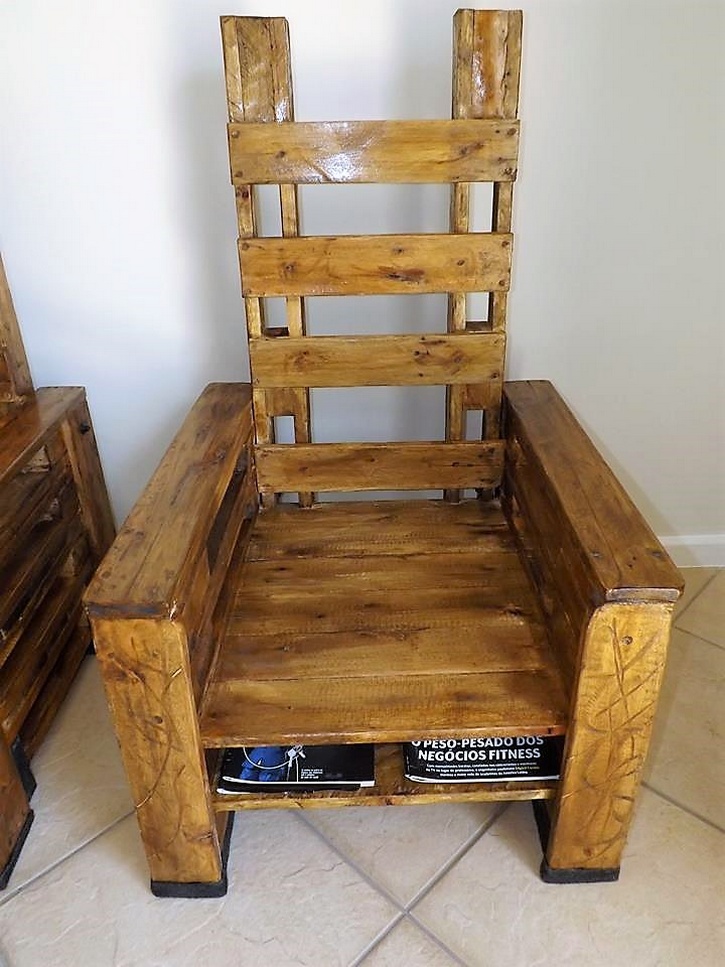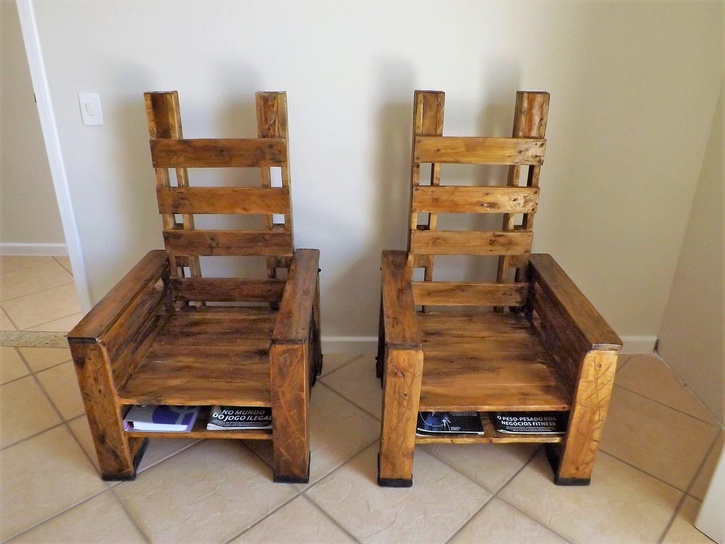 In some homes, there is not much space for the bookshelf and some people don't want to place the shelves on the wall. Making a chair in which the books can be stored is a great way of saving the space and there is nothing required for the preparation of the chair other than the upcycled wooden pallets.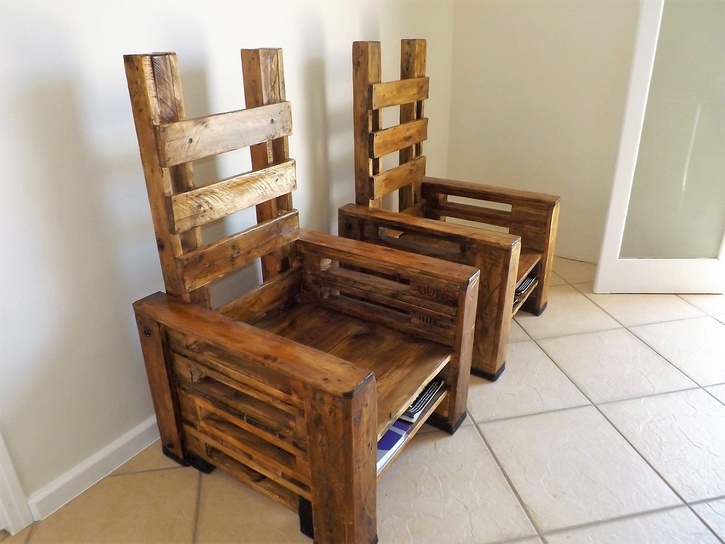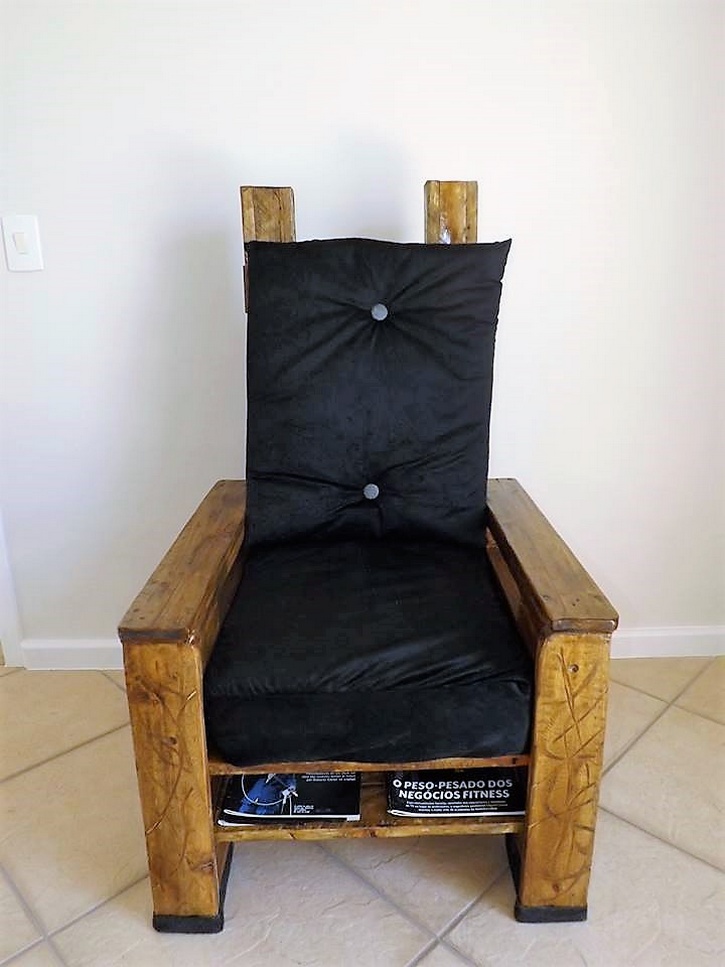 The cloth color used for the seat is black; any color of cloth can be used for making the foam seat. The chair can be created in other styles as well for which the wood pallets can be cut in stylish shape.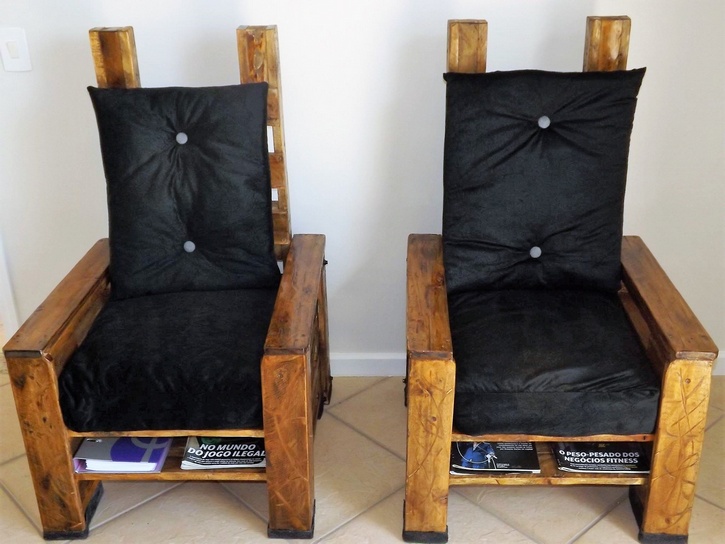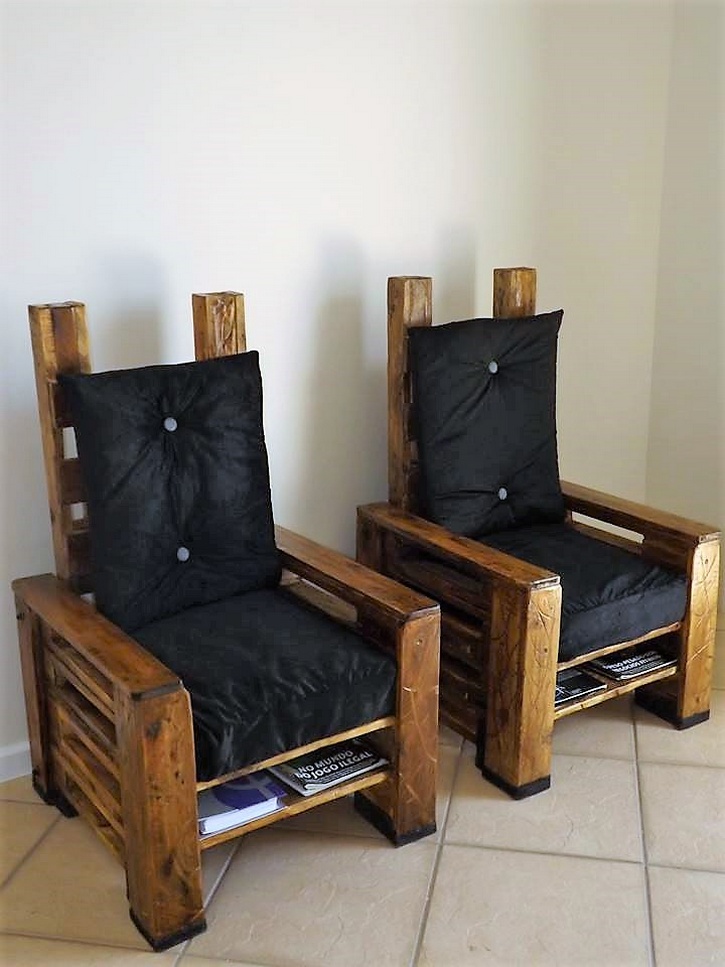 Those who love to read magazines and novels in their free time can make this repurposed wooden pallet chair for their personal use because they can easily take out the novel to read as it is placed near. It also makes the area look attractive with the innovative item which is inexpensive.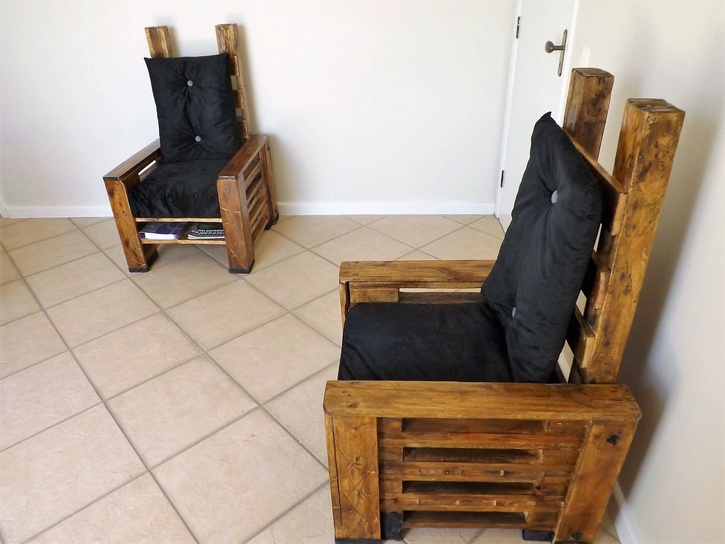 Created & Shared by: Era uma vez um palete