Baby / Kiddies Pallets Picnic Table
The items for kids are expensive in the market, but a person should not ignore the kids if he/she is not employed on a high paying job and we have the solution of this issue for which we suggest to restyle the wood pallets for creating the items. If anyone is looking for an idea to create something for recreational purpose for the kids, then here we are with the great idea of making a recycled wood pallet picnic table with the space to place the necessary items to enjoy the picnic time.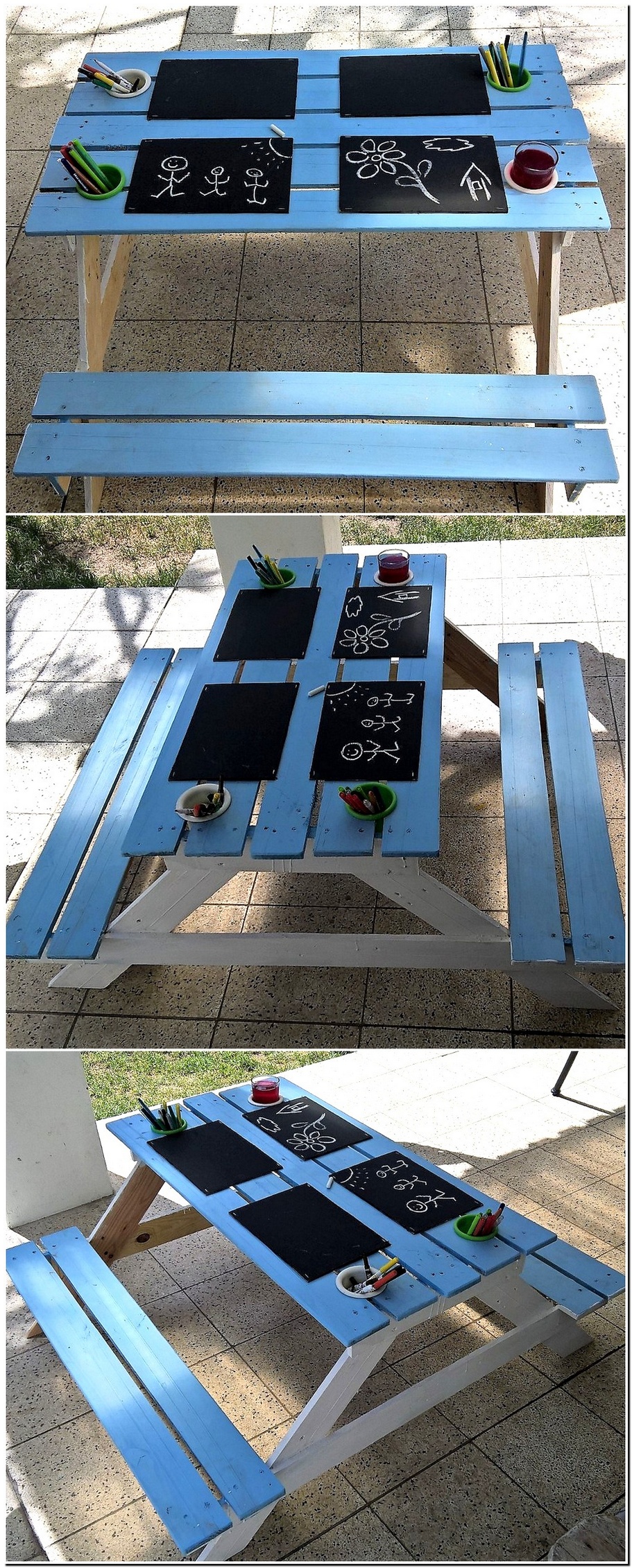 Here is the view of the picnic table, there are plastic glasses fitted inside the table and it is made possible by cutting the wood pallets in a shape that can fix the glass easily. The glass can be used for different purposes just like the colors and the drink is fitted in the glass. It is a unique idea because there are chances of drink spilling when a glass is handed over to a kid, so the chances can be eliminated through this reclaimed wood pallet picnic table idea as it contains specific place which offers enjoying with ease.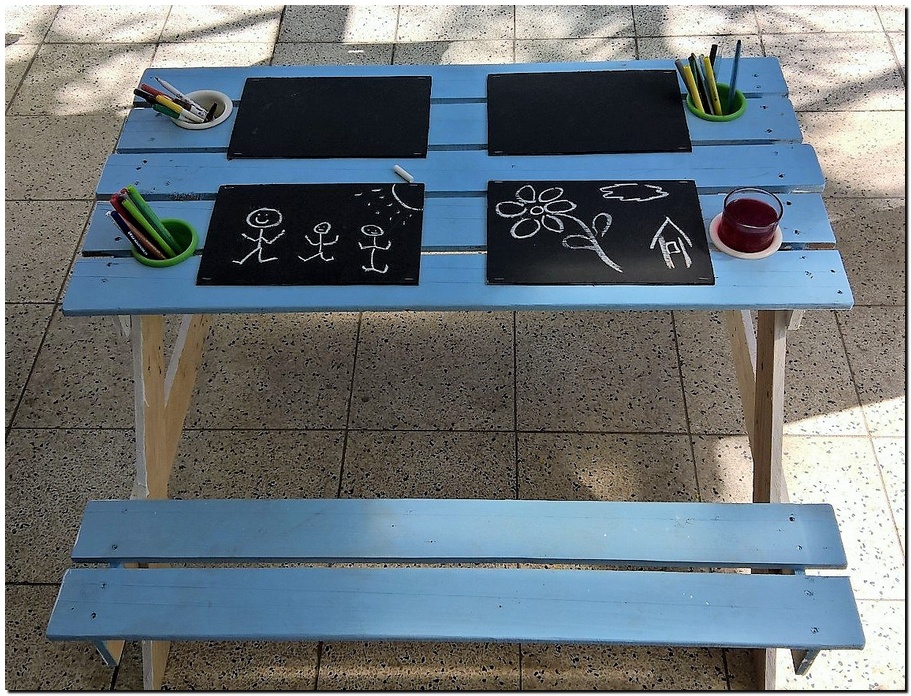 Now come to the seating arrangement, the chairs or bench are not created separately. The bench is attached to the picnic table and it is comfortable. You can see the blackboards that are fixed to the place on the table; they allow drawing easily as the blackboard never moves from its place. So, the issues that can irritate the kids like drink spilling and moving of blackboard can be solved by creating this picnic table. It doesn't require much time in completion; just the pallets need to be cut properly for the plastic glass fitting because it should look neat.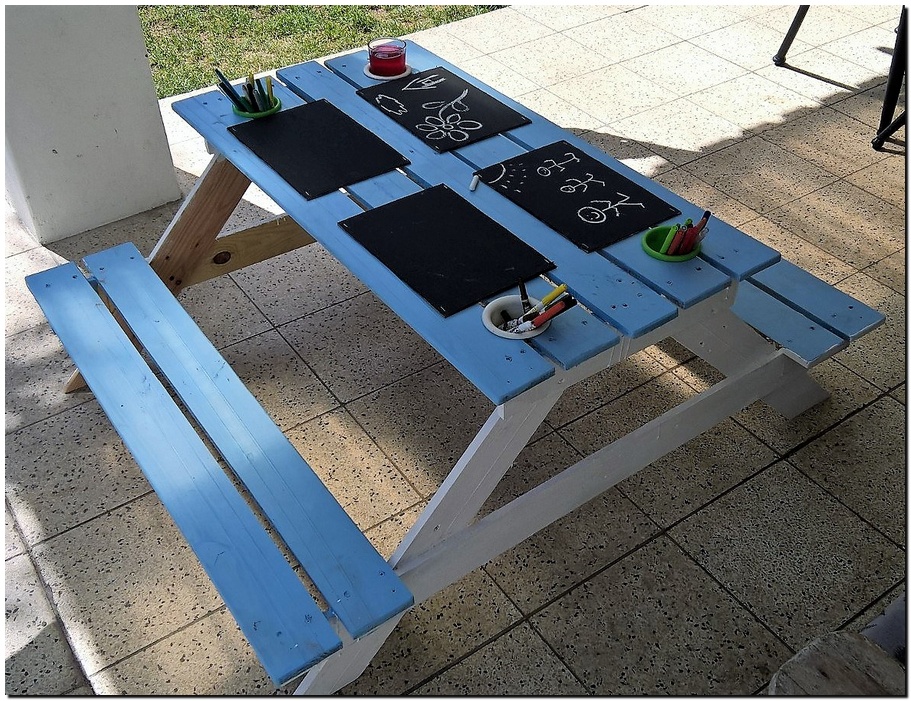 If anyone can't afford to buy the items that can keep the kids entertained, then it is good to recycle wood pallets into anything that comes to your mind or you can copy the idea shown by us as it allows a place where the kids can enjoy on the weekends. It is not heavy and can be moved anywhere where required.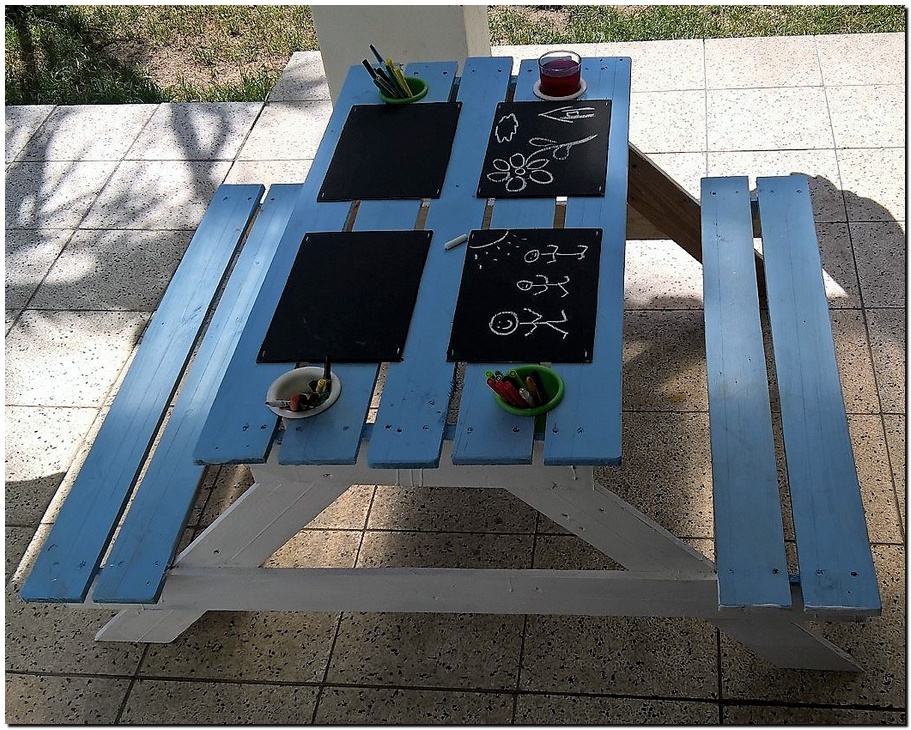 Created & Shared by: Roux Swart