Wooden Pallet Sectional Bed Plan
There are many items in a home which can be created by hand, not just for saving money; but for showing how creative you are. Handmade items always inspire the viewers, especially if they are created recycling wood pallets because they are useless for most of the individuals and they throw it away instead of keeping them safely and restyling them into the stylish products. We always try to present an idea which is different in looks and innovative in style, so we are again here with an amazing idea of creating a wood pallet sectional bed.

Have a look at the bed plan, it may be simple in looks; but will surely add grace to the room in which it will be placed because the wood material makes the area look sober when the furniture of wood material is created for fulfilling the furniture demand.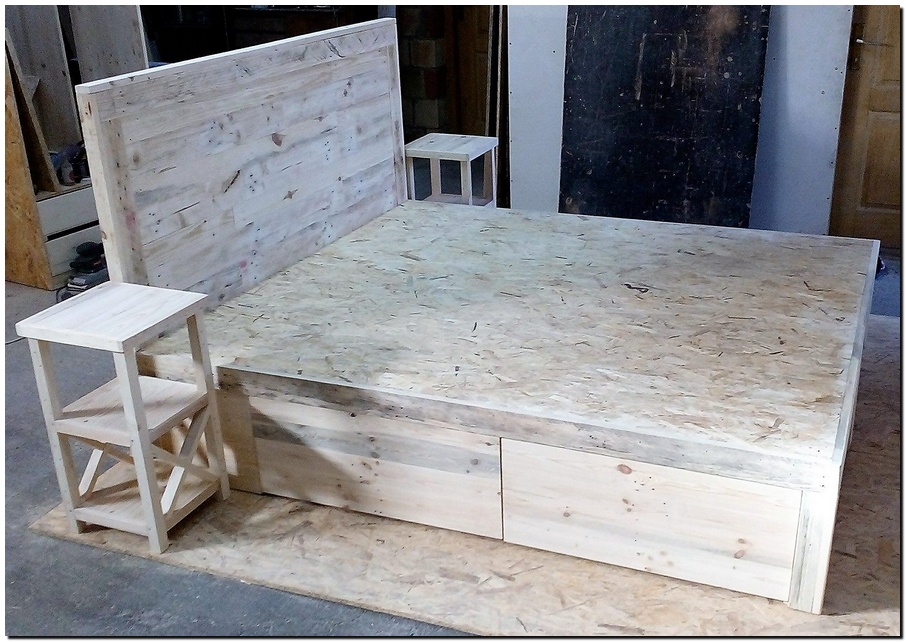 From the first look, it can't be judged that there can be a storage space fitted under the reclaimed wood pallet bed; but it allows the placement of items for which you can see the drawers. The drawers can store the extra blankets and the bedspread after they are washed because they can be kept safe from the dust and dirt.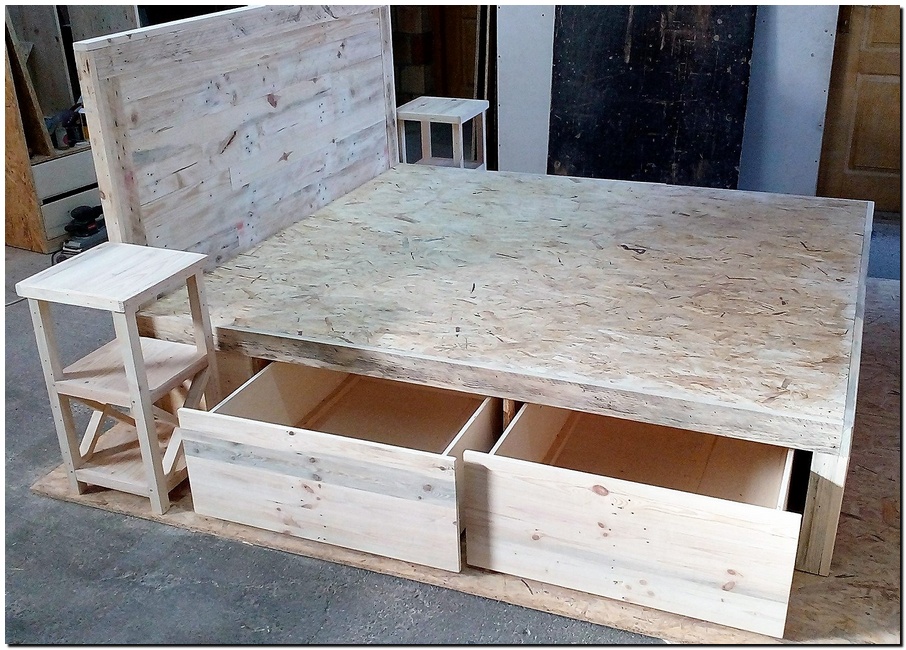 You can see the drawers on the other side of the bed as well, which makes this idea a great one when it's the matter of storage space. Not only the blankets, but other items like the toys of the kids can be stored in the drawers if the bed is for the kid's room.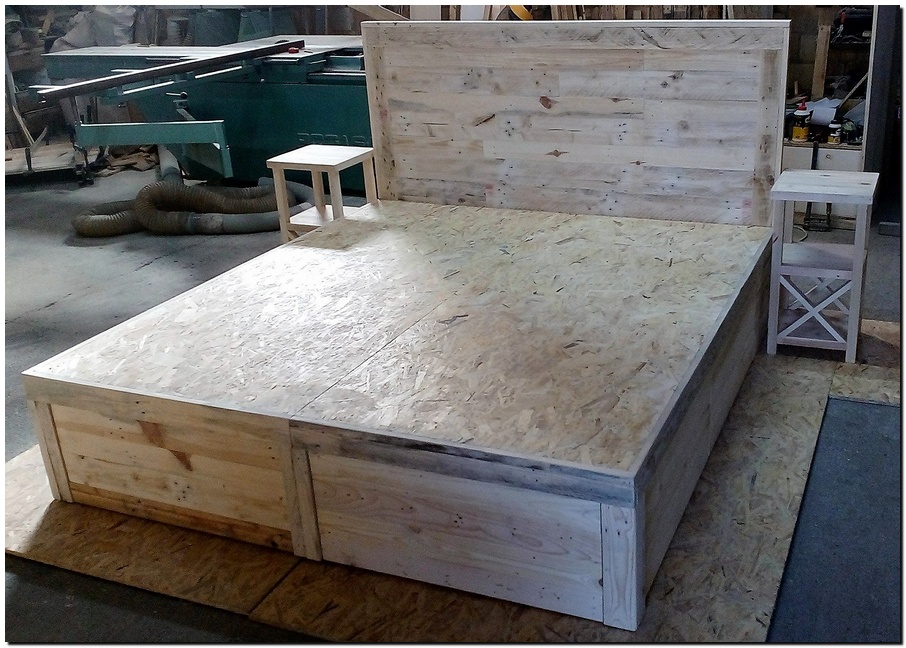 Managing a space to store the items is an idea which not everyone can think and follow because the ready-made items don't usually come with the drawers just like this repurposed wooden pallet bed plan.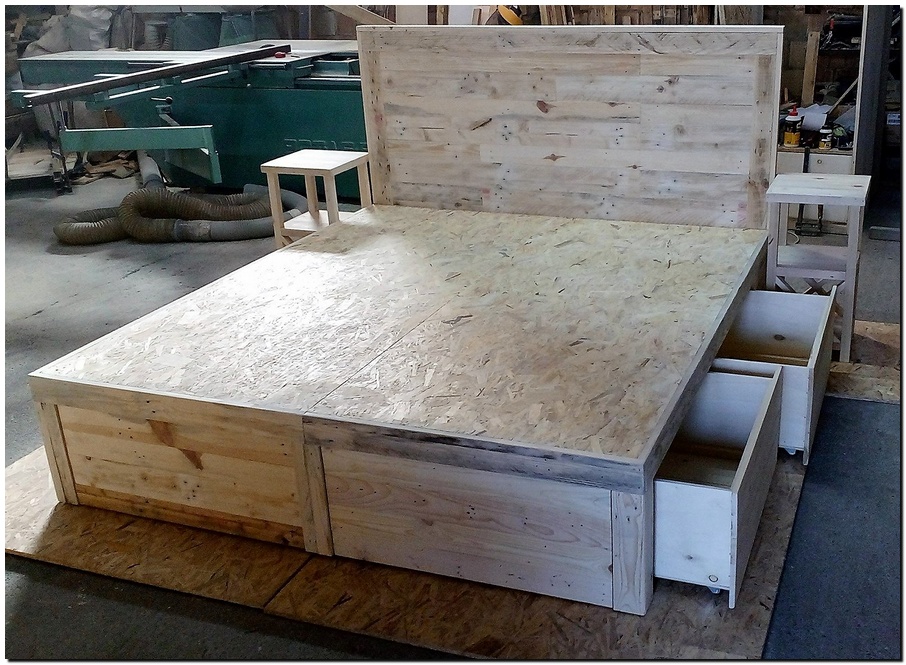 Now look at the headboard from close, a number of pallets are attached in it, but the headboard is not looking uneven. The border is made up of wooden pallets; no one can think it is created at home; but the reality can amaze everyone, especially those who don't think wood pallets can be restyled into outstanding objects.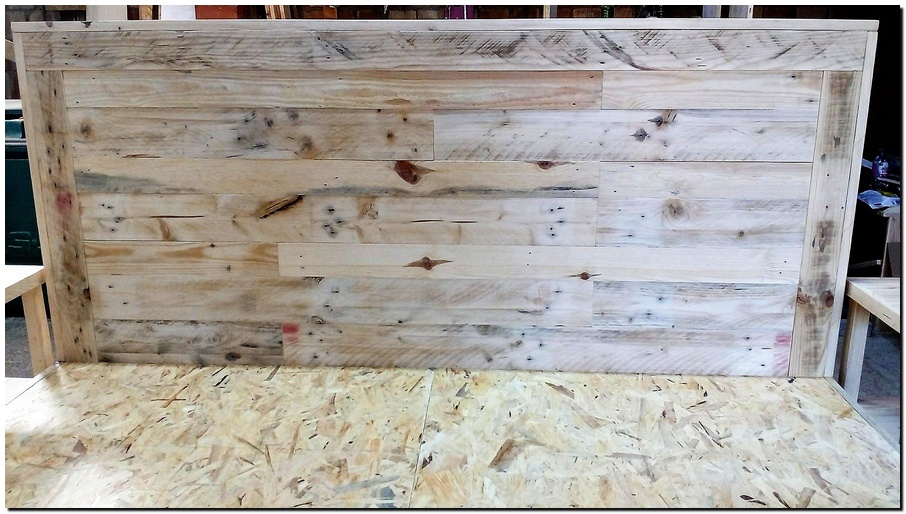 Created & Shared by: Namestaj od paleta – eco wood line